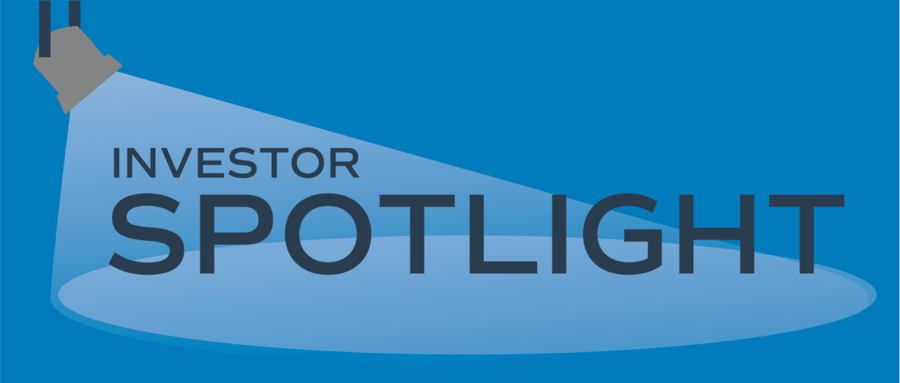 At Urban Catalyst, we're lucky to have hundreds of investors who are aligned with our vision to revitalize downtown San Jose.
We launched a new series called Investor Spotlight on our Blog this year so that featured investors can share their experience and tell us why they chose to invest with the Urban Catalyst Opportunity Fund.
Here's a roundup of the key takeaways and guidance from our featured investors:
Meet Steve Schneider, a retired Silicon Valley CEO and angel investor who was impressed with the diversification and location of Urban Catalyst projects from day one. Steve invested in the Urban Catalyst Opportunity Zone Fund with his capital gain from a previous business venture.



Meet Claire

, a California resident whose capital gains event was the sale of real estate. She values keeping investments right here at home – an important factor in her choosing our Opportunity Zone Fund for an inherited property.



Meet Steve and Shelley Lizanich

, long-time real estate investors from Southern California who came to Urban Catalyst in 2019 seeking an alternative to a 1031 exchange. The Lizanichs came to Urban Catalyst seeking an alternative to a 1031 exchange.



Meet Dan Bozzuto

, a renowned insurance broker and Silicon Valley investor who chose Urban Catalyst after he sold a business because he always envisioned a vibrant downtown San Jose.


Meet Marcel B., an engineering manager for one of the biggest tech companies in Silicon Valley who can't wait to see our

Fountain Alley Building rooftop bar

come to life! His capital gains event was the sale of stock.


Meet Ed M., a long-time real estate investor in Silicon Valley and a tech executive with multiple investments in the Urban Catalyst Opportunity Zone Fund after he sold stock.
While you're here, be sure to check out investor Tom Tognoli's guest post from this year where he shed light on why he's a believer in and advocate of Silicon Valley real estate.
Our current fundraising concludes on December 30. Contact us today to find out how you can start investing in Silicon Valley's leading Opportunity Zone Fund.
The statements, views, and opinions expressed herein are those of the individuals making the statements and do not necessarily reflect the official policy or position of Urban Catalyst Manager LLC or any investment sponsored by Urban Catalyst LLC and are provided for informational purposes only and are not intended to be, nor should be construed or used as financial, legal, tax or investment advice, nor should this information be used or considered as an offer to sell or a solicitation of any offer to buy any interest in Urban Catalyst Opportunity Fund I LLC (the "Fund"), an investment sponsored by Urban Catalyst LLC (the "Sponsor").
THIS MATERIAL IS NEITHER AN OFFER TO SELL NOR A SOLICITATION OF AN OFFER TO BUY SECURITIES. THE OFFERING AND SALE OF INTERESTS IN URBAN CATALYST OPPORTUNITY FUND I LLC ("URBAN") IS BEING MADE ONLY BY DELIVERY OF URBAN'S PRIVATE PLACEMENT MEMORANDUM ("PPM"), CERTAIN ORGANIZATIONAL DOCUMENTS, SUBSCRIPTION AGREEMENT AND CERTAIN OTHER INFORMATION TO BE MADE AVAILABLE TO INVESTORS ("OPERATIVE DOCUMENTS") BY URBAN'S SPONSOR. ONLY ACCREDITED INVESTORS CAN INVEST. PAST PERFORMANCE IS NOT A GUARANTEE OF FUTURE RESULTS. INVESTMENTS IN SECURITIES ARE SPECULATIVE, INVOLVE A HIGH DEGREE OF RISK, AND ARE NOT SUITABLE FOR ALL INVESTORS. PROSPECTIVE INVESTORS SHOULD CONSULT THEIR OWN TAX AND LEGAL PROFESSIONALS PRIOR TO MAKING INVESTMENT DECISIONS.