As part of our ongoing Investor Spotlight series, we interview Urban Catalyst investors to share their experience and get their insights into why they decided to invest in our Opportunity Zone Fund.
Meet Dan Bozzuto – renowned insurance broker and Silicon Valley investor.
Q: What got you interested in investing with Urban Catalyst?
I had a capital gains event that piqued my initial interest. Quite frankly, my involvement in downtown San Jose played a part – I was the Chairman of the Chamber of Commerce. The aspect of investing in downtown San Jose without having to buy a building made a lot of sense to me. That aside, Urban Catalyst's management team was super important, the advisory board meant a lot to me too. These guys are invested in San Jose – they're San Jose people, which is reassuring to me.

Q: What about the Urban Catalyst investment are you most excited about?
I really like the projects, they all feel like they fit into the community. That made me feel better that it would be a successful venture. Having been involved in San Jose's planning, we did a lot of study missions with the city and the chamber looking at things all over the country that work, and Urban Catalyst's projects work for San Jose. I have always envisioned a vibrant downtown San Jose, so there is a lot of excitement for me to be involved.
Q: What strategies are top of mind for you while investing during a global pandemic?
While my investment strategy may be different since the pandemic, I still feel good about the fact that people will get back into their offices. I believe Silicon Valley will recover quickly.
Q: How long have you been investing in commercial real estate (CRE)?
I haven't invested a lot in CRE. My first investment in CRE was about seven years ago in downtown Campbell. Most of my investments have been in my business.
Q: In your own words, can you summarize the top benefits of diversifying into real estate?
Real estate in the Bay Area has been an interesting animal because we get used to these massive appreciations which creates a lot of value. Just like in my own business, I believe you need a lot of spokes on the wheel. A lot depends on the stage in your life – later stages will be less risk-averse, for example. From an investment standpoint, I'm pretty conservative and believe that diversifying everything is super important. With Urban Catalyst's Opportunity Zone Fund, there is a lot of diversification within the fund.
Q: How did the tax benefits of Opportunity Zone investments work to your advantage when you sold your business?
It was advantageous in that I was able to save the capital gains tax on my investment.
Q: OZ Funds have a 180-day investment deadline, did that make you second-guess investing?
It didn't. I've never been a guy that goes for deadlines – it either makes sense or it doesn't. The tax advantage aside, which certainly was important, I had to rely strongly on the team and the projects. I have a ton of faith in the Urban Catalyst team. I believe there is a tremendous amount of integrity; you have to have faith in who you invest in and I have ultimate faith that the team will do what's right and important.
Q: Any final thoughts?
Urban Catalyst has been a good steward for downtown San Jose in supporting the non-profits and the city in general. There is a lot of good stuff going on downtown and I look forward to seeing what's to come.
The statements, views, and opinions expressed herein are those of the individuals making the statements and do not necessarily reflect the official policy or position of Urban Catalyst Manager LLC or any investment sponsored by Urban Catalyst LLC and are provided for informational purposes only and are not intended to be, nor should be construed or used as financial, legal, tax or investment advice, nor should this information be used or considered as an offer to sell or a solicitation of any offer to buy any interest in Urban Catalyst Opportunity Fund I LLC (the "Fund"), an investment sponsored by Urban Catalyst LLC (the "Sponsor").
THIS MATERIAL IS NEITHER AN OFFER TO SELL NOR A SOLICITATION OF AN OFFER TO BUY SECURITIES. THE OFFERING AND SALE OF INTERESTS IN URBAN CATALYST OPPORTUNITY FUND I LLC ("URBAN") IS BEING MADE ONLY BY DELIVERY OF URBAN'S PRIVATE PLACEMENT MEMORANDUM ("PPM"), CERTAIN ORGANIZATIONAL DOCUMENTS, SUBSCRIPTION AGREEMENT AND CERTAIN OTHER INFORMATION TO BE MADE AVAILABLE TO INVESTORS ("OPERATIVE DOCUMENTS") BY URBAN'S SPONSOR. ONLY ACCREDITED INVESTORS CAN INVEST. PAST PERFORMANCE IS NOT A GUARANTEE OF FUTURE RESULTS. INVESTMENTS IN SECURITIES ARE SPECULATIVE, INVOLVE A HIGH DEGREE OF RISK, AND ARE NOT SUITABLE FOR ALL INVESTORS. PROSPECTIVE INVESTORS SHOULD CONSULT THEIR OWN TAX AND LEGAL PROFESSIONALS PRIOR TO MAKING INVESTMENT DECISIONS.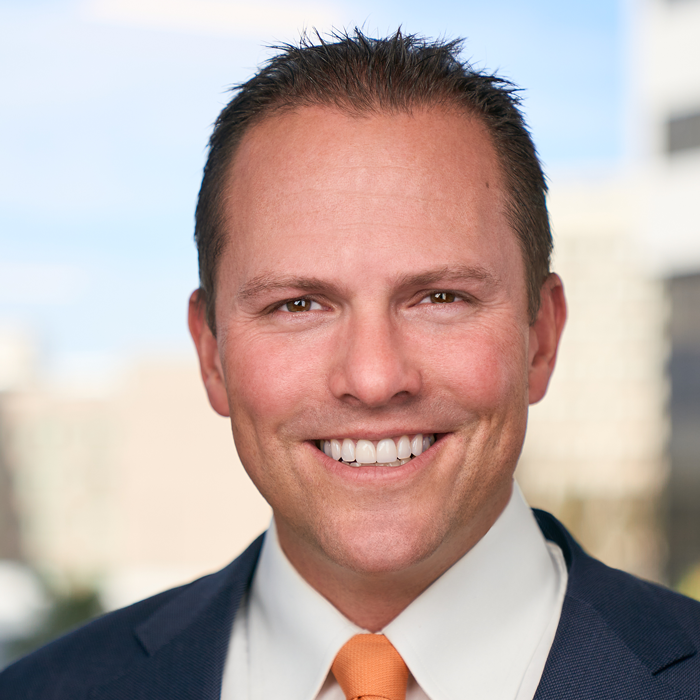 Erik Hayden
Responsible for developing more than $3.5 billion in real estate projects, including over 2,300 residential units in the California Bay Area, Mr. Hayden has experience in acquisition, contract negotiation, due diligence, risk assessment, financing, construction, and disposition of multifamily, single family and large mixed-use and master planned developments. He maintains relationships with a broad network of property owners, enabling him to identify and acquire prime investments. Mr. Hayden also has expertise in navigating projects through the entitlement process by working with elected officials, community groups, and political organizations to gain support and get projects approved.