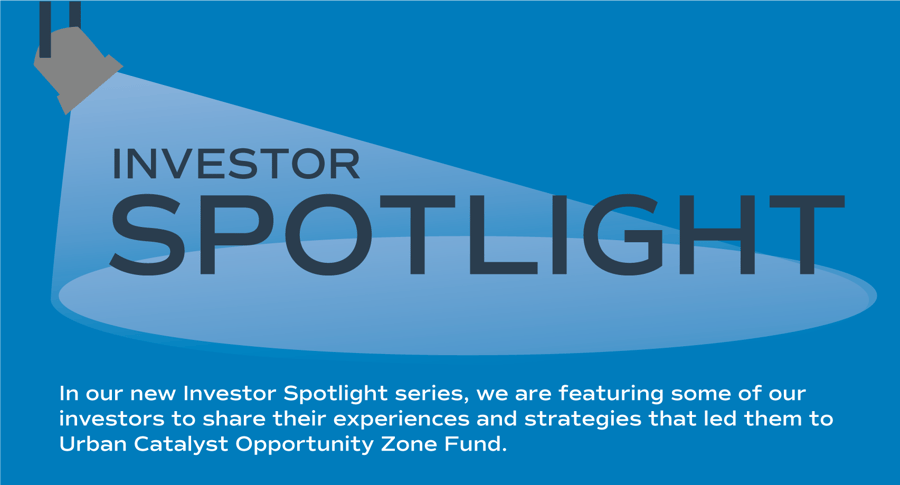 Meet Steve and Shelley Lizanich, longtime real estate investors from Southern California who came to Urban Catalyst in 2019 seeking an alternative to a 1031 exchange.
A 1031 exchange is a common way for investors to defer paying capital gains taxes when they sell one investment property and reinvest the proceeds in another like-kind property or properties within 180 days.
Q: You've been investing in real estate and doing 1031 exchanges for four decades. Why did you switch gears and invest in an Opportunity Zone Fund?
Steve: We sold a building in late 2018 and were negotiating to invest our gains into two buildings. While in negotiation, one of the sellers suddenly decided to take his property off the market, and then the other seller had a family issue that upended the deal by delaying the close date outside the 180 day timeframe.
Around that same time, we started hearing about Opportunity Zone Funds. After what we'd been through, which was nearly four months of negotiations that went nowhere, an OZ Fund seemed like an easier way to invest our capital gain.
Q: Is it typical to face so many challenges when trying to complete a 1031 exchange?
Steve: I think every 1031 is stressful.
The 180-day deadline to invest your proceeds from one property into another is intense. You have to identify your next purchase(s) within 45 days, make an offer, get your deal accepted by the seller, make sure your lender is on board, get the property appraised and inspected. After all of that, you might find things you don't like and not want the building anymore.
These unknowns eat away at your 180-day timeframe.
Also, it can get complicated if you have a partner involved in the deal. In 2016, I had a partner who decided he didn't want to do a 1031 exchange when we sold our building. Instead, he wanted to split the sale proceeds and pay his capital gains taxes. But his decision impacted my ability to qualify for a 1031 exchange.
Q: OZ Funds also have a 180-day investment deadline. Why didn't that stress you out?
Steve: You don't have to worry about so many unknowns, like whether an appraisal will come back too low messing up your financing or you might discover something undesirable like a structural or environmental problem.
Q: Most of your investment properties have been in Southern California. When you picked Urban Catalyst, did its location matter?
Steve: To be completely honest, of all the Opportunity Zones out there in the United States, I was surprised at first to learn that one of them was in San Jose – right in the middle of Silicon Valley.
Shelley: We both were just amazed.
Steve: I think San Jose can be a home run. There's so much development going and so much opportunity.
Q: What else influenced your decision to invest with us?
Shelley: It also had a lot to do with Erik Hayden (Founder of Urban Catalyst). Erik is very bright and has been in the industry for a long time. That made us feel confident in the Fund.
Q: What advice do you have for other property owners who are struggling with 1031 exchanges, especially now during pandemic conditions?
Steve: You know, it's hard to buy right now, or at least it's hard to close on a property. And valuations may not be the same either. Until COVID-19 goes away, Opportunity Zone Funds are really, really attractive.
It's also just a lot easier to invest in OZ Funds.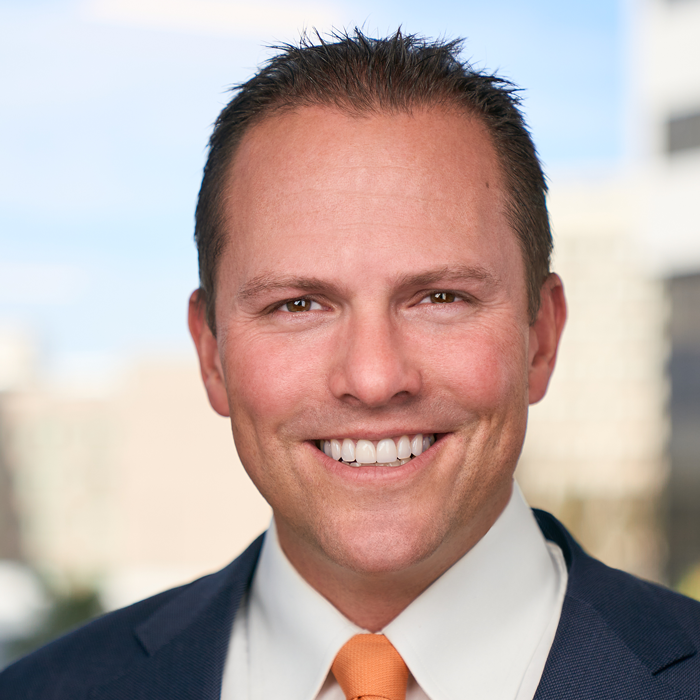 Erik Hayden
Responsible for developing more than $3.5 billion in real estate projects, including over 2,300 residential units in the California Bay Area, Mr. Hayden has experience in acquisition, contract negotiation, due diligence, risk assessment, financing, construction, and disposition of multifamily, single family and large mixed-use and master planned developments. He maintains relationships with a broad network of property owners, enabling him to identify and acquire prime investments. Mr. Hayden also has expertise in navigating projects through the entitlement process by working with elected officials, community groups, and political organizations to gain support and get projects approved.