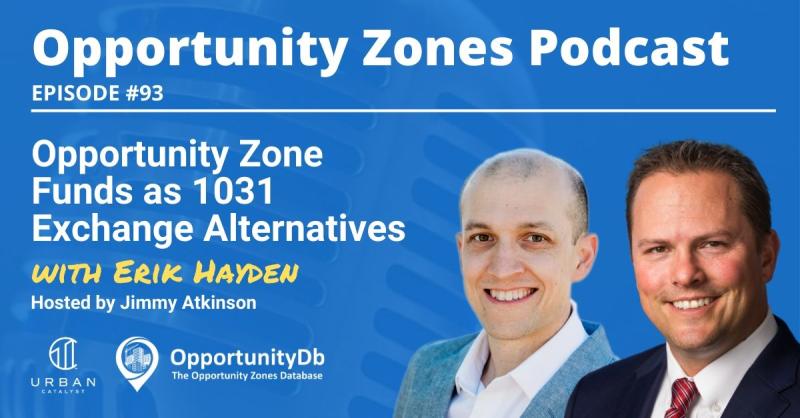 Erik Hayden is featured in this week's OpportunityDb Podcast!
Erik was invited to share his insights as an industry expert on what's going on with 1031 exchanges and how Opportunity Zone Funds can provide a solution to real estate investors struggling to complete their 1031s.
Hosted by Jimmy Atkinson, OpportunityDb podcast series boast 10,000+ subscribers and feature expert guests for their weekly episodes for listeners to gain valuable insights from these best-in-class industry leaders and become a more savvy OZ investor.
Highlights of Erik's podcast include:
The key similarities and differences between 1031 exchanges and Opportunity Zone funds
The three external pressures that 1031 exchanges are now facing: 1) a tightened credit market; 2) lower volume; and 3) the challenges touring properties in a time of stay-at-home orders and social distancing
How Opportunity Zone Funds can provide relief and a solution to these 1031 exchange investors
Tech sector and real estate trends during the coronavirus pandemic
Listen to the full podcast here.