If you have whiplash from the recent market ups and downs, our recent webinar with Howard Hill about managing market volatility is just what you need.
Howard, who has more than 30 years of experience in the financial services industry, explains why diversifying your portfolio by investing in alternative assets – such as real estate and Opportunity Zone Funds – "is a really big key to helping everybody get through the rough waters we're sailing now."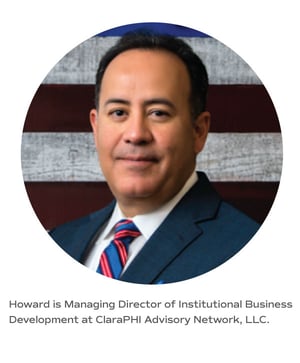 If you missed this live webinar hosted by Urban Catalyst Founder Erik Hayden, watch it above or read our key takeaways below:
1. Why diversify in the current market?
If your assets are mostly stocks and bonds – a.k.a. liquid assets – your portfolio is subject to everyday market fluctuations. And according to Howard, "…these days, we're seeing wild swings like 450-point drops and 900-point gains."
When the stock market is unsettled like this, investors more often base their buying and selling decisions on fear rather than long-term strategy.
Investors seeking stability are diversifying their portfolios by buying alternative assets that aren't so sensitive to frequent fluctuations.
2. What's an alternative (illiquid) asset?
Chances are you already have one or two – like your home, rental property, business partnership, or an investment in a REIT or Opportunity Zone Fund.
Howard notes, it's a strategic investment with a long horizon, and these alternative investments "let us sleep at night, knowing that we're not worried about the day-to-day market fluctuations."
3. What should you look for in an alternative investment? Howard offers the following tips:
Good investment – It should go without saying but look for an asset with achievable goals. If you are investing in ground-up development, for example, make sure the project is executable and has experienced people behind it.
Time horizon – Understand when your investment will pay off. Make sure the timeline suits your life plan.
Risk profile – Many alternative investments have lower risk profiles.
Transparency – If you invest in a fund or project, make sure your asset managers are transparent about everything – from fees to timelines to construction costs.
Tax benefits – If your investment comes with a tax break, that's the icing on the cake.
4. Do Opportunity Zone Funds fit the bill?
Howard calls OZ Funds "a once-in-a-lifetime gift from the federal government."
Howard says. the tax benefits for people who invest their capital gains in an OZ Fund are "probably among the best we've ever seen in the alternative marketplace, and they may not ever come around again."
OZ Funds such as Urban Catalyst, which has a 10-year development plan to revitalize downtown San Jose with seven projects, optimize returns over a long horizon. They also tend to be a more transparent form of partnership because of strict federal compliance and reporting guidelines.
"Opportunity Zone Funds can be a very, very critical and crucial part of somebody's portfolio.

" ~Howard Hill
5. What lies ahead?
Howard predicts more investors will seek out hard assets and alternative investments.
"Real estate will remain a tangible and valuable hard asset."
Last, but not least, the timing is right. Anyone who had a capital gains event on or after Oct. 4, 2019, may invest in an OZ program until July 15, 2020 to score potential tax benefits.
Interested in learning more? Contact us today to get started.