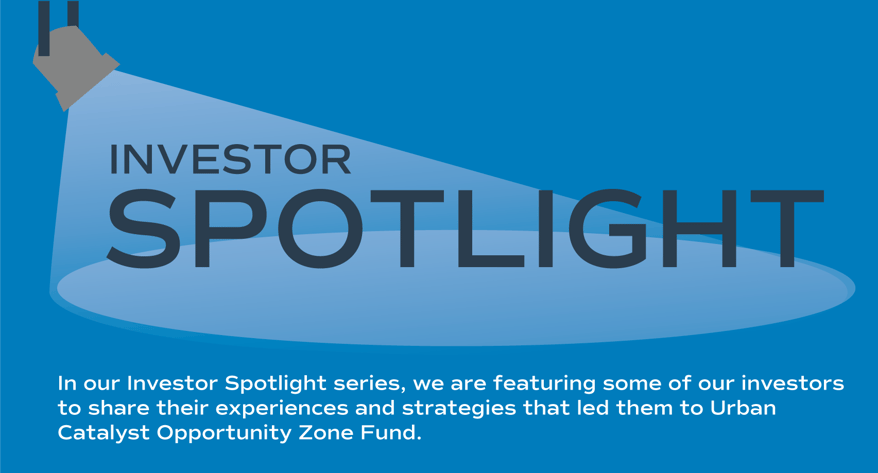 Meet Claire, a SoCal resident who sold a family property and chose an OZ Fund instead of a 1031 exchange…

Q: You came to Urban Catalyst with a capital gain from a family property sale. What made you choose to invest that money into an OZ Fund?

A: Our attorney suggested we look at Opportunity Zones. The long term growth potential, and tax incentives seemed like a good solution for our situation.

Q: What stood out to you about Urban Catalyst in particular?

A: We talked to Urban Catalyst in 2018 when everything was pretty new, so it was potentially risky for us. In those days it was still very uncharted territory.

We've been impressed by Urban Catalyst's effort to keep up with the new laws governing Opportunity Zone Funds. The fact that maintaining compliance with the regulations as they evolve is a priority for Urban Catalyst makes us feel more secure about our investment.

Q: What do you wish other 1031 exchange investors knew about OZ Funds?

A: Investing in an Opportunity Zone Fund is easier than a 1031 exchange. In a 1031 exchange the property sold must be replaced by a "like" property of equal or greater value. It's not an easy task to find the right property at the right price and make sure it all gets done during the restricted time frame.
With an Opportunity Zone Fund, it's as easy as buying into a mutual fund and you are only required to invest capital gains to be eligible for the tax benefits. That was a key consideration for us. If you want to cash out on the part of your sale which isn't capital gains, that's an option you don't get with a 1031 exchange.

Another aspect to keep in mind is that with an investment in an OZ fund, you're actually investing in multiple properties since fund portfolios typically include more than one project. With a 1031 there is usually just one replacement property involved which could mean higher risk for the investor.

Q: Did the Fund's location influence your decision?

A: As Californians, keeping our investments in California is important to us. We appreciate Urban Catalyst's dedication to revitalizing downtown San Jose. It's about giving back to the community, and we feel Urban Catalyst is committed to those core values that are the original driving force behind the opportunity zone concept. The fact that it's in Silicon Valley is an added plus.

Q: As early investors, what's it been like working with the Urban Catalyst team?

A: You have been very accessible, transparent, friendly. I feel like I can call anytime to ask questions.

Q: Were you nervous about putting your money in a long-term, 10-year investment?

A: Coming from a real estate background, it's not unusual to have to wait some years for an investment to pay off. That said, the Urban Catalyst timeline shows we should see some returns before the capital gains taxes come due in six years. So in reality, the fund is structured in a way to allow for periodic distributions to investors during the 10-year time frame which certainly was an incentive for us.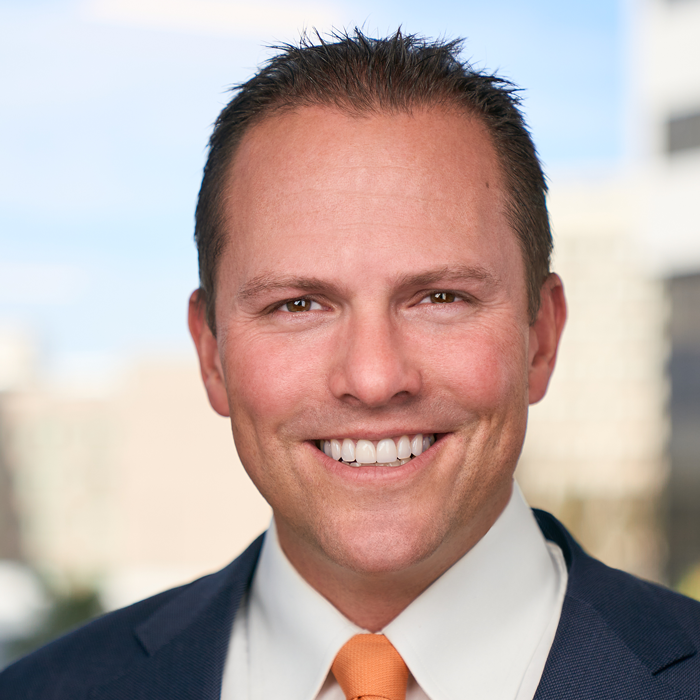 Erik Hayden
Responsible for developing more than $3.5 billion in real estate projects, including over 2,300 residential units in the California Bay Area, Mr. Hayden has experience in acquisition, contract negotiation, due diligence, risk assessment, financing, construction, and disposition of multifamily, single family and large mixed-use and master planned developments. He maintains relationships with a broad network of property owners, enabling him to identify and acquire prime investments. Mr. Hayden also has expertise in navigating projects through the entitlement process by working with elected officials, community groups, and political organizations to gain support and get projects approved.