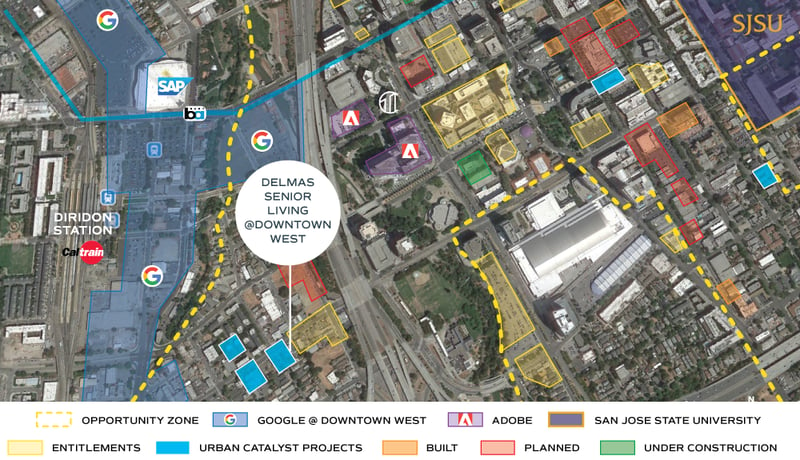 This week's Project Spotlight series features Delmas Senior Living @ Downtown West!
Since announcing our development plans for Delmas last November following our partnership with Thang Do, CEO and Principal at Aedis Architects, we've been hitting our milestones and moving things forward.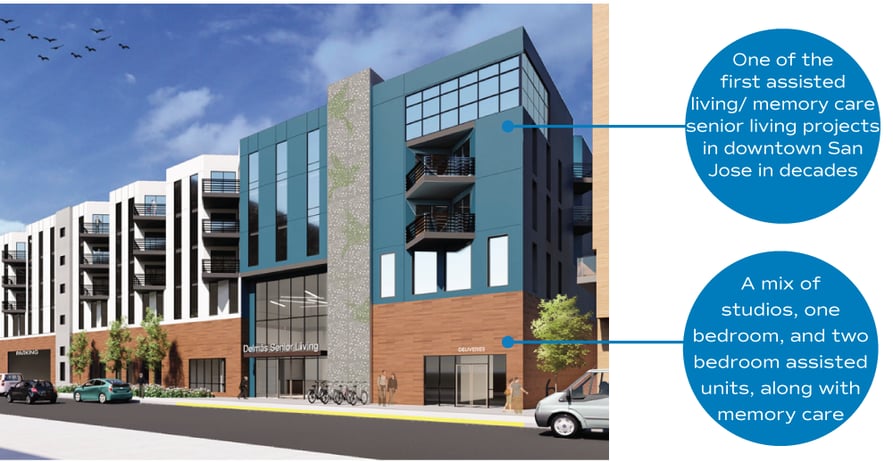 Development updates as of May 2020: We've submitted a preliminary review application and received comments back from the City of San Jose. We're also coordinating the Site Development Permit package with a target submittal in early Summer 2020.

Interested in investing or learning more? Contact us today.