Urban Catalyst has come a long way in just one year!
At last year's party, we had three investors and seven employees. We were working hard towards making a positive impact in the community while seeking to achieve the Fund's investment goals. Our vision was to not only maximize investment returns for our investors but also create a company that would revitalize downtown San Jose.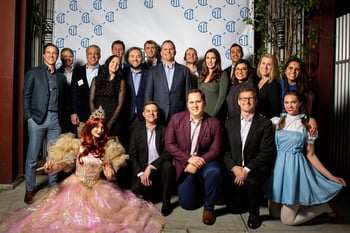 12 months later, we now have a team of more than 18 professionals with seven amazing projects in our portfolio.
As for our Fund? We've raised more than $60M!
"Tonight we brought together community leaders, neighbors, elected officials, our Urban Catalyst Team and our investors to celebrate a year of success," said Erik Hayden thanking everyone in attendance.
Erik's thank you speech followed a beautiful solo performance of "Somewhere Over the Rainbow" by a member of the Children's Musical Theater (CMT), one of our community partners we are proud to work with and support.
To celebrate our one year anniversary and show our investors appreciation, we recently hosted a Wizards of OZ party.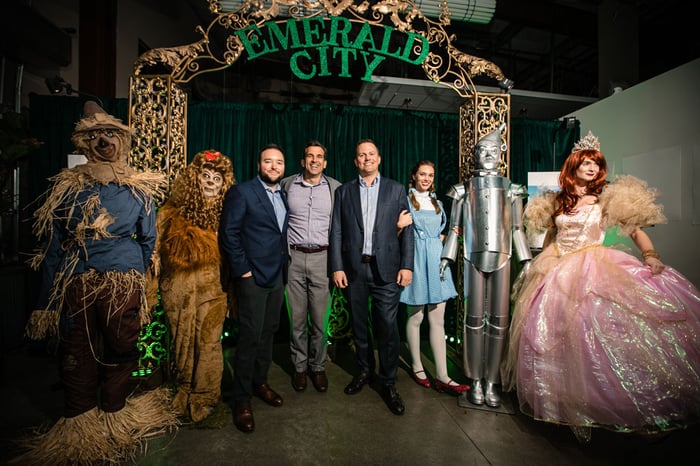 While we have come a long way in the past year and have many accomplishments to look back on, we're even more excited to see what this year will bring. You may have already read in the news that we just had our first groundbreaking for one of our projects, Paseo, and there's a lot more to come.
Want to be the first to know what's happening at Urban Catalyst? Our newsletter will keep you updated on the progress of all our projects and company news.
In the meantime, if you missed it, enjoy this video of our Wizards of OZ event and follow the yellow brick road with us!