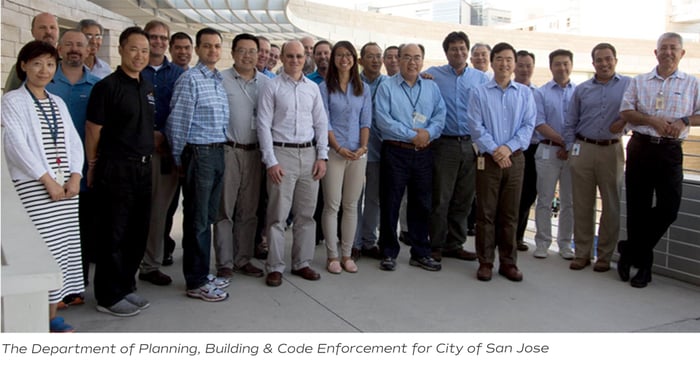 We were fortunate to get a virtual sit-down with Rosalynn Hughey, the City of San José's very busy and dedicated Director of the Department of Planning, Building and Code Enforcement.
In the midst of the current pandemic, and in a matter of days, Rosalynn and her team of 300 employees swiftly pivoted to an online work flow so they could keep important development projects moving.
Rosalynn described how she's doing it, all while adjusting to working from home and homeschooling a pre-teen during the Shelter in Place Order.
Urban Catalyst: First, we really want to thank you for continuing to work with us to ensure all the projects in Downtown San José are moving forward.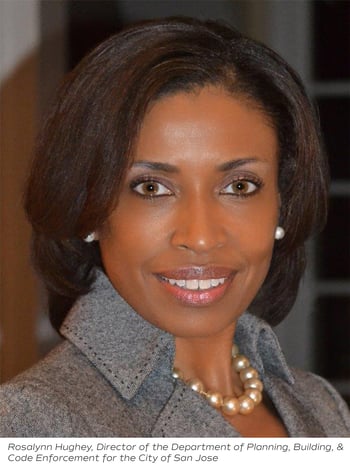 Rosalynn Hughey: It's not just me. I have an amazing team that is committed to the work and understands the importance of development, in Downtown and across the City. Every one of our team members see themselves as contributing to the vitality and safety of San José.
UC: How has your focus changed in the last few weeks?
RH: I'm in awe of how quickly we've been able to pivot.
Our first step was to make sure staff got the right tools – such as iPads and laptops – so our planners and engineers could work from home. We were able to get our staff equipped, including with the Zoom conferencing app, within about a week. This meant our planning development review, building plan reviews and permit issuance could continue.
Regarding inspection services, these are critical to our customers. When the first County Order (to shelter-in-place) came out in mid-March, we were positioned to pivot quickly. Months ago we had already started testing video as a way to handle simple inspections, so it was a matter of quickly ramping up that effort. We continued to test the video inspection process, did a lot of staff training, and now video inspections are in full force. We've conducted over 100 video inspections since then.
UC: Are you able to hold public hearings?
RH: Yes! I want to give kudos to Alex Powell, Chief of Staff for the Department of Planning, Building and Code Enforcement, for helping us pull it off. We likely were the first city in the Bay Area to hold a virtual planning commission meeting using Zoom.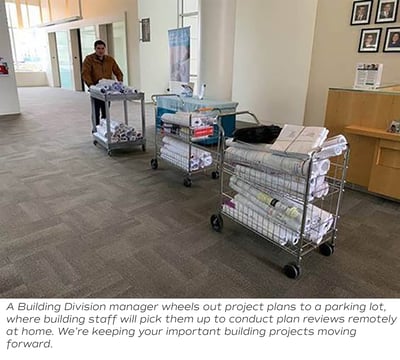 We knew the importance of being able to continue our hearings – including the Planning Commission, Historic Landmarks Commission, and Planning Director's hearings. We have many projects in the pipeline, both big and small, and all are important to the applicants as well as to our local economy.
I had planning directors across the country calling me and asking how we were able to do it so fast.
UC: That is impressive! How was your team able to adjust to the new normal so quickly?
RH: Our department culture continues to evolve with a "can do" spirit, and we have staff who are savvy with technology. And honestly, we didn't spend a lot of time thinking about it. It was just "Okay, this has to get done, so let's do it." It's interesting how when there's a crisis and you don't have the luxury of time for brainstorming, you can drive straight to getting things done.
UC: What do you love the most about your job?
RH: I've been an urban planner for about 34 years. Midway through my career I discovered I'm pretty good at seeing the big picture and helping people get along. It's really about building relationships, working with neighborhood residents, balancing their needs and goals with larger citywide objectives. Community engagement is the part I most enjoy.
UC: How are you handling your new work-from-home life balance?
RH: It's been challenging for sure. During the first two weeks, it felt like I was working around the clock, glued to my laptop, iPad or cell phone, responding to emails and text messages. That's the nature of my job, particularly in an emergency situation.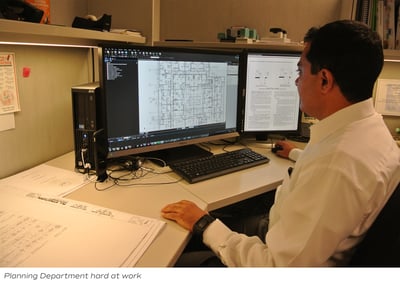 I'm hoping now that things are settling into a new pattern that I can restore personal time with my family. Like many parents who have kids who are home now, I'm having to check that my 12-year-old son is actually doing online studies and not playing Fortnite. My personal goals for the week ahead are to have quality family time and get us back on track with family dinners!
UC: What do you like to do outside of work?
RH: I'm a walker, and I'm very glad that the County Order allows us to go outside and walk. I came to San José from Washington, D.C. five years ago, and I'm still in awe of the beauty of San José and the Bay Area. There are so many opportunities for walking and hiking. I live in Evergreen, so I often do my neighborhood loop and walk to Evergreen Square. I like Montgomery Hill Park. It's revitalizing to walk to the top of the hill and take in the view of the mountains.
UC: What are your favorite Downtown San Jose spots?
RH: I love Mediterranean food, so I'm a big fan of Opa! and Café Eden. I also love Back-a-Yard and Jackie's Place.
UC: We love those restaurants, too! Rosalynn, we know how busy you are so thank you for your time today. We applaud you and your team's dedication and energy.
Learn more about Rosalynn Hughey's work and her team here!