Urban Catalyst adds to their Portfolio with Proposed Hotel in Downtown San Jose
by Morgan Bernardis, on Jul 23, 2019 10:27:16 AM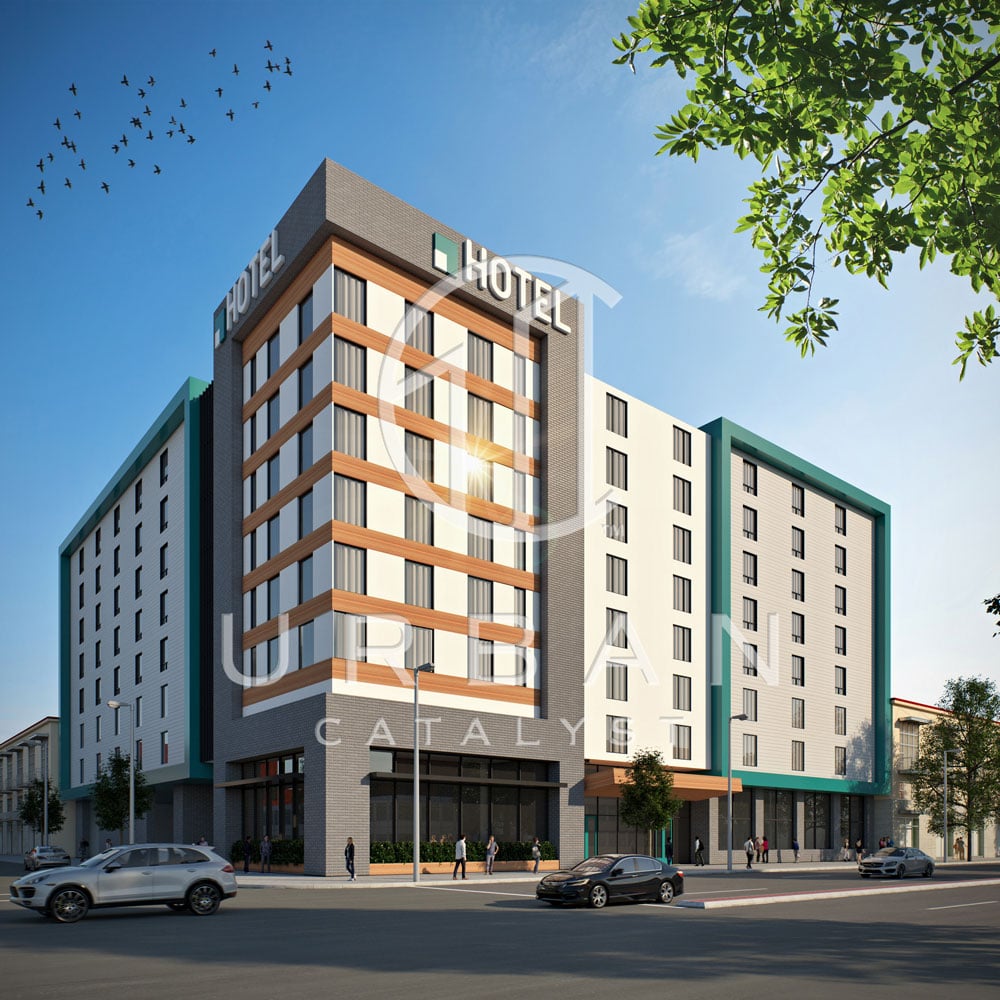 Riding the heels of the Fountain Alley Building acquisition, we are proud to announce that Urban Catalyst has another project in our pipeline. We have purchased properties located on the corner of West San Carlos and Josefa streets, one of the busiest corridors in downtown San Jose. We are currently in negotiations with a hotel flagship and it's looking to be a select service extended stay product type with up to 8 floors, 170 keys, and some on site parking.
Sandwiched between Adobe and Google's new proposed site, which will be its largest campus on earth, this project will cater to tech clients and business professionals. The Keystone will be steps from Diridon Station, which is planned as a future stop for the San Jose Bart extension. "Transit-oriented development, like this hotel, allows us to be part of building a vibrant, livable, and sustainable community" said Erik Hayden, Founder of Urban Catalyst.
We are currently working with some local nonprofits about temporarily utilizing the vacant building during our pre construction period. If any vacancies occur at the adjacent site we will work with additional non profits to fill those vacancies as well.
With several other projects in our pipeline, this future select service hotel is part of our vision to create a community ecosystem that brings more people to downtown San Jose and creates a higher quality of life.
Want to learn more about investing in Silicon Valley Opportunity Zones? Contact Us today.