Urban Catalyst Makes Forbes Top 20 Opportunity Zone List!
by Morgan Bernardis, on Dec 12, 2019 1:43:49 PM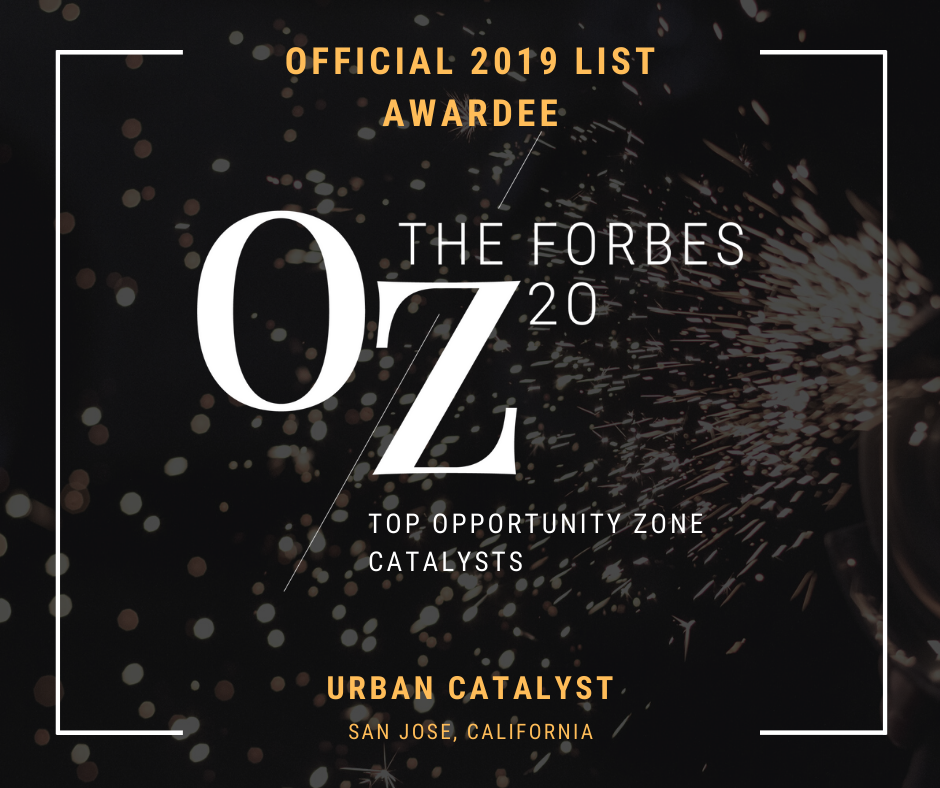 The Forbes OZ 20: Top Opportunity Zone Catalysts, a partnership between the Sorenson Impact Center and Forbes, announced Urban Catalyst has been selected as one of 20 communities and opportunity zone funds. This new list recognizes community organizations and OZ Funds that are committed to achieving equitable economic growth in underserved and overlooked communities.
The first multi-asset Opportunity Fund in the Bay Area focusing on Downtown San Jose, Urban Catalyst employs a world-class team of experienced local real estate development and investment professionals to build out impact investment opportunities consisting of multi-family, office, mixed use and industrial investment projects that advance and improve the community while earning investors advantageous financial returns.
The Forbes OZ 20 officially launched in the spring of 2019, with applications closing at the end of August 2019. The purpose of this new list is to showcase how large and small investors, as well as rural and urban communities, are pioneering dynamic, equity-minded approaches to the revitalization of distressed communities.
Jim Sorenson, Founder of the Sorenson Impact Center, said, "We received 113 applications to the Forbes OZ 20, with 62 Funds and 51 communities testing their OZ strategies through a rigorous selection process." The quality and standard of applications was excellent with communities and OZ funds showing a clear commitment to social impact. We are excited to share learnings from the Forbes OZ 20 to help other community organizations and OZ funds deliver real and meaningful change in the communities they support.

To learn more about investing with Urban Catalyst, click here.