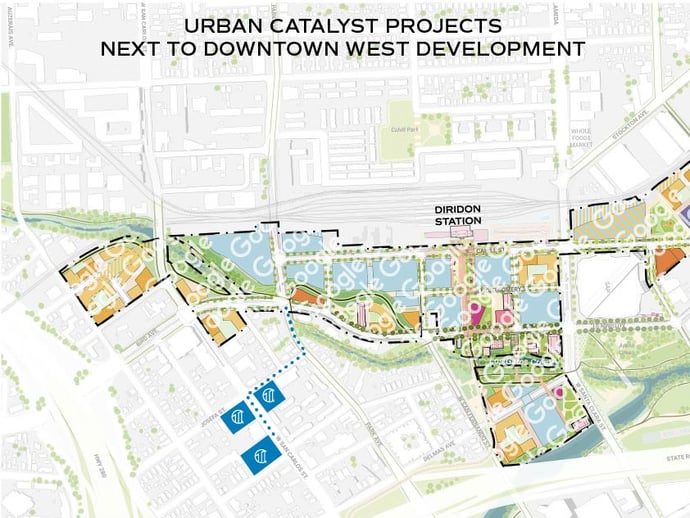 With the initial blueprint just released, over the next decade, San Jose's Diridon Station will be transformed into a world-class transit hub with elevated tracks above downtown roadways, a station with two separate concourses near West Santa Clara and West San Fernando streets, shops and services in the station's ground level, and public squares for cyclists and pedestrians. A key focal point in the revitalization of downtown San Jose, the station's redevelopment is a reinvention of the station that will enable safer and more efficient travel from the east and west sides of the city.
Right around the corner from this new hub, Google announced development of its own transit-oriented community—Downtown West—which is expected to serve up to 20,000 of its employees. A game-changer for downtown San Jose, this new campus will consist of up to 7.3 million square feet of office space, retail, restaurants, cultural arts spaces and up to 1,100 hotel rooms plus 5,900 units of new housing.
200 feet from Downtown West, Urban Catalyst now has three projects—a high level hotel on the Keystone property, Delmas Senior, and Madera Apartments. These properties are all geographically and strategically designed to play off each other, the Google campus, and Diridon Station. In fact, preliminary plans have been submitted for several of these projects, including Keystone and Madera. Urban Catalyst and all our investors are getting in on the ground floor early just as all the exciting stuff is starting to happen downtown. With Google moving in and Diridon Station getting a complete makeover and the year coming to an end, the time to take potential advantage of investment opportunities in Opportunity Zones is now.