We're thrilled to share that our very own Chief Administrative Officer and Partner, Sean Raft, has been admitted as a member of the Opportunity Zones (OZ) Working Group.
What is The Opportunity Zones (OZ) Working Group?
The OZ Working Group was founded in 2017 by Novogradac to develop consensus-based solutions to technical OZ incentive issues and provide recommendations to make the incentive more efficient in delivering benefits to distressed communities.
Why this matters
Sean will be part of the group that will be advising the U.S. Department of the Treasury, Internal Revenue Service, the Community Development Financial Institutions (CDFI) Fund, members of Congress and other federal and state agencies on best practices and practical applications for the Opportunity Zone Program.
Let's hear from the key stakeholders on why they chose Sean
"We are pleased to welcome Sean and look forward to the contributions he will make to the working group. With his experience as a lawyer and work with Urban Catalyst, Sean is well-suited to join the working group's efforts to ensure the right incentives are in place to foster projects that help revitalize distressed areas." - Michael J. Novogradac, CPA, managing partner of Novogradac & Company
"Novogradac's OZ Working Group provides industry stewardship and invaluable insight into how the Opportunity Zone program can best improve communities it serves. Sean's deep expertise, direct experience, and perspective will prove to be a tremendous asset to the Working Group and its important mission." - Kelsey Lemaster, Partner, Tax Practice at Goodwin Proctor, LLP
Learn more about Sean!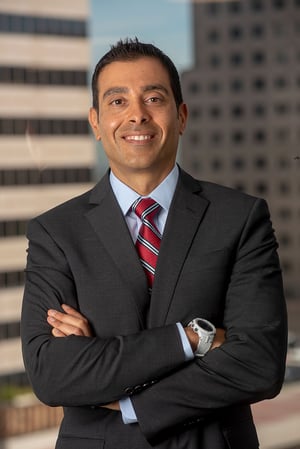 Sean Raft is a seasoned professional with substantial experience in real estate, law, and securities. He provides senior fund management through supervision, analysis, and advice on company structure, compliance, accounting, finance, and legal strategies and oversight of relationships with the company's outside third-party consultants specializing in those practice areas. Prior to joining Urban Catalyst, he served as portfolio manager of a real estate trust with more than $100 million in assets. Sean earned his juris doctorate after graduating summa cum laude from Santa Clara University of Law and holds a Bachelor's degree in Biology from Georgetown University.
"I am honored to join the working group. I look forward to contributing first-hand insight from my work with Urban Catalyst and playing a role in addressing the emerging legislative and economic issues relevant to OZs." - Sean Raft
The statements, views, and opinions expressed herein are those of the individuals making the statements and do not necessarily reflect the official policy or position of Urban Catalyst Manager LLC or any investment sponsored by Urban Catalyst LLC and are provided for informational purposes only and are not intended to be, nor should be construed or used as financial, legal, tax or investment advice, nor should this information be used or considered as an offer to sell or a solicitation of any offer to buy any interest in Urban Catalyst Opportunity Fund I LLC (the "Fund"), an investment sponsored by Urban Catalyst LLC (the "Sponsor").
THIS MATERIAL IS NEITHER AN OFFER TO SELL NOR A SOLICITATION OF AN OFFER TO BUY SECURITIES. THE OFFERING AND SALE OF INTERESTS IN URBAN CATALYST OPPORTUNITY FUND I LLC ("URBAN") IS BEING MADE ONLY BY DELIVERY OF URBAN'S PRIVATE PLACEMENT MEMORANDUM ("PPM"), CERTAIN ORGANIZATIONAL DOCUMENTS, SUBSCRIPTION AGREEMENT AND CERTAIN OTHER INFORMATION TO BE MADE AVAILABLE TO INVESTORS ("OPERATIVE DOCUMENTS") BY URBAN'S SPONSOR. ONLY ACCREDITED INVESTORS CAN INVEST. PAST PERFORMANCE IS NOT A GUARANTEE OF FUTURE RESULTS. INVESTMENTS IN SECURITIES ARE SPECULATIVE, INVOLVE A HIGH DEGREE OF RISK, AND ARE NOT SUITABLE FOR ALL INVESTORS. PROSPECTIVE INVESTORS SHOULD CONSULT THEIR OWN TAX AND LEGAL PROFESSIONALS PRIOR TO MAKING INVESTMENT DECISIONS.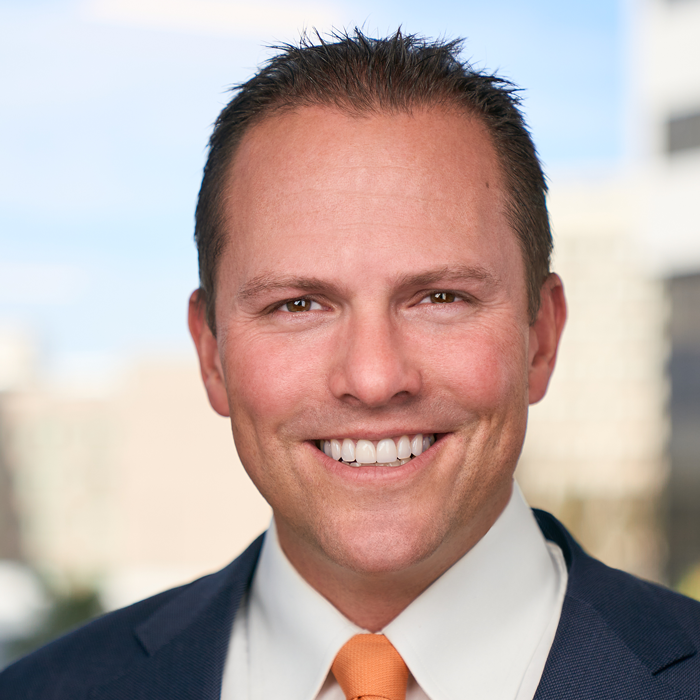 Erik Hayden
Responsible for developing more than $3.5 billion in real estate projects, including over 2,300 residential units in the California Bay Area, Mr. Hayden has experience in acquisition, contract negotiation, due diligence, risk assessment, financing, construction, and disposition of multifamily, single family and large mixed-use and master planned developments. He maintains relationships with a broad network of property owners, enabling him to identify and acquire prime investments. Mr. Hayden also has expertise in navigating projects through the entitlement process by working with elected officials, community groups, and political organizations to gain support and get projects approved.