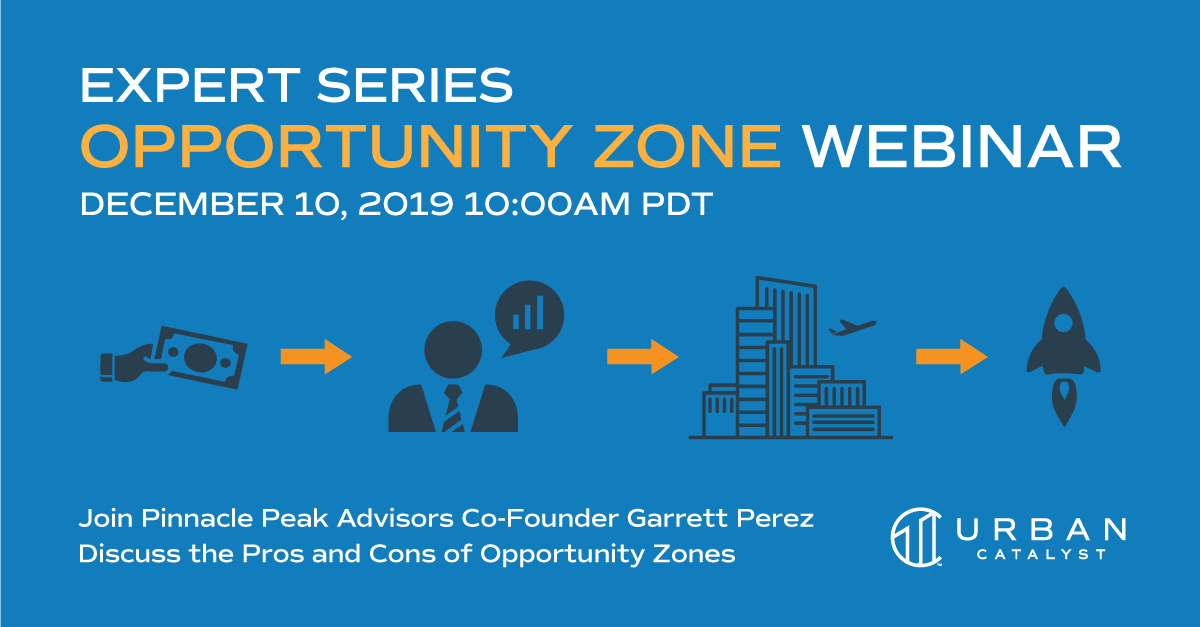 Come join Garrett Perez, the Co-Founder of Pinnacle Peak Advisors. Pinnacle Peak Advisors is a full-service tax advisory firm based in San Jose, California, specializing in the unique tax and consulting needs of high-net-worth individuals, executives and entrepreneurs. Garrett will discuss how investing in the Opportunity Zone program works and the potential tax benefits that come along with it. He will also be going over how exceptional the downtown San Jose Opportunity Zone is and how the Silicon Valley tech job engine is migrating to San Jose with the likes of Google, Adobe and many more tech firms.

The timing of the Opportunity Zone program is impeccable with the current state of the market. The the clock is ticking for individuals to seek potential benefits of Opportunity Zones, so watch this webinar to determine if they are the right investment for you.

There will also be an open Q&A session after the webinar for any specific questions you may have.
Click here to register for the webinar.
*Diversification does not assure a profit or protect against losses