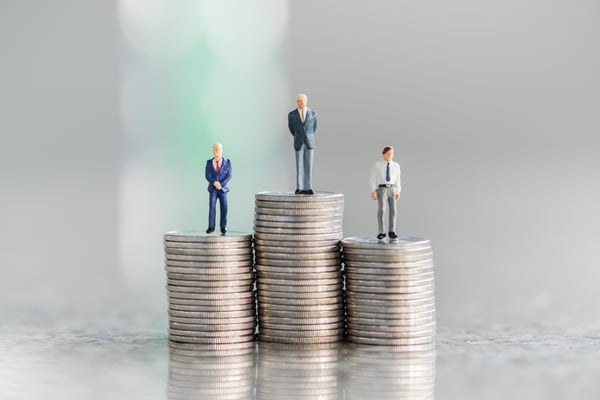 If you've been thinking about investing in real estate but aren't sure where to begin, you're in luck.
To help guide you on your investment journey, we've compiled the top three investing strategies from industry experts:
Play the long game. That's according to Tom Tognoli, one of the most influential leaders in Bay Area real estate for over 30 years as a co-founder of Intero Real Estate. Tom urges real estate investors to focus on the long term because anything less is nothing more than speculation. He says people tend to overreact to short-term financial impacts because of fear, anxiety and uncertainty – and that is a recipe for failure.


Consider alternative investments. to manage market volatility. Howard Hill of ClaraPHI Advisory Network advises that diversification is a key investment strategy especially during periods of unpredictable daily market swings. Since alternatives are illiquid, they can provide stability during economic downturns. In other words, investors can mitigate risk and maximize future returns.


Leverage illiquid assets. Benjamin Bimson, Certified Investment Management Analyst and Chartered Market Technician, refers to illiquid assets as "no-drama investments." And it makes sense, considering the right mix of illiquid assets – such as Real estate and Opportunity Zone Funds – can potentially secure investors' future while fueling investment legacies.
Ready to embrace smarter investment tactics to stay ahead of the curve? Urban Catalyst is developing seven projects in downtown San Jose's Opportunity Zone.
Contact us today to learn more.
Our fund closes fundraising on December 30. Invest before November 30 to get bonus shares 1.0%. Act now because bonus shares disappear after that!
The statements, views, and opinions expressed herein are those of the individuals making the statements and do not necessarily reflect the official policy or position of Urban Catalyst Manager LLC or any investment sponsored by Urban Catalyst LLC and are provided for informational purposes only and are not intended to be, nor should be construed or used as financial, legal, tax or investment advice, nor should this information be used or considered as an offer to sell or a solicitation of any offer to buy any interest in Urban Catalyst Opportunity Fund I LLC (the "Fund"), an investment sponsored by Urban Catalyst LLC (the "Sponsor").
THIS MATERIAL IS NEITHER AN OFFER TO SELL NOR A SOLICITATION OF AN OFFER TO BUY SECURITIES. THE OFFERING AND SALE OF INTERESTS IN URBAN CATALYST OPPORTUNITY FUND I LLC ("URBAN") IS BEING MADE ONLY BY DELIVERY OF URBAN'S PRIVATE PLACEMENT MEMORANDUM ("PPM"), CERTAIN ORGANIZATIONAL DOCUMENTS, SUBSCRIPTION AGREEMENT AND CERTAIN OTHER INFORMATION TO BE MADE AVAILABLE TO INVESTORS ("OPERATIVE DOCUMENTS") BY URBAN'S SPONSOR. ONLY ACCREDITED INVESTORS CAN INVEST. PAST PERFORMANCE IS NOT A GUARANTEE OF FUTURE RESULTS. INVESTMENTS IN SECURITIES ARE SPECULATIVE, INVOLVE A HIGH DEGREE OF RISK, AND ARE NOT SUITABLE FOR ALL INVESTORS. PROSPECTIVE INVESTORS SHOULD CONSULT THEIR OWN TAX AND LEGAL PROFESSIONALS PRIOR TO MAKING INVESTMENT DECISIONS.