We continue to hit milestones with our developments in downtown San Jose!
Urban Catalyst saw the wave of development coming toward downtown San Jose, and we wanted to acquire property to get in on the ground floor before other developers and large tech companies drove up land prices. We did just that by acquiring our projects in the core downtown area.
Here are the latest updates on our projects: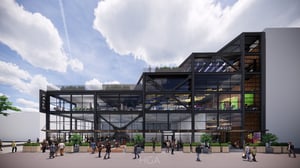 Paseo
Interior Demolition has commenced, and the Site Development Permit/Special Use Permit is planned to go to hearing in December along with our building permit package for warm shell improvements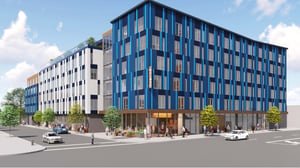 Delmas Senior Living
We have begun work on construction documents and we will be submitting building permit sets to the city in January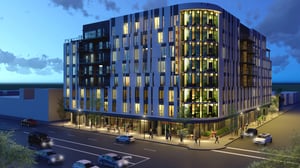 Madera
We are scheduled to close escrow on the Madera property in December, and construction documents are nearly complete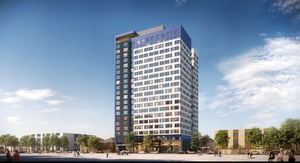 The Mark
We are midway through design development drawings as we prepare our construction documents for submittal into the City




Keystone
Construction documents are underway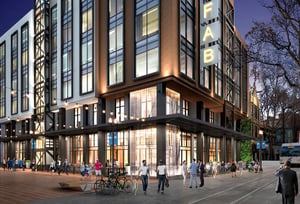 Fountain Alley Building
Building permit ready issuance is imminent


It's with great excitement we plan to start construction on all our projects in 2021 and early 2022, and we can't wait!
Just a reminder that if you invest with the Urban Catalyst Opportunity Zone Fund between now and November 30, you'll get bonus units of 1.0%. This has been an extremely popular program with our investors.
The statements, views, and opinions expressed herein are those of the individuals making the statements and do not necessarily reflect the official policy or position of Urban Catalyst Manager LLC or any investment sponsored by Urban Catalyst LLC and are provided for informational purposes only and are not intended to be, nor should be construed or used as financial, legal, tax or investment advice, nor should this information be used or considered as an offer to sell or a solicitation of any offer to buy any interest in Urban Catalyst Opportunity Fund I LLC (the "Fund"), an investment sponsored by Urban Catalyst LLC (the "Sponsor").
THIS MATERIAL IS NEITHER AN OFFER TO SELL NOR A SOLICITATION OF AN OFFER TO BUY SECURITIES. THE OFFERING AND SALE OF INTERESTS IN URBAN CATALYST OPPORTUNITY FUND I LLC ("URBAN") IS BEING MADE ONLY BY DELIVERY OF URBAN'S PRIVATE PLACEMENT MEMORANDUM ("PPM"), CERTAIN ORGANIZATIONAL DOCUMENTS, SUBSCRIPTION AGREEMENT AND CERTAIN OTHER INFORMATION TO BE MADE AVAILABLE TO INVESTORS ("OPERATIVE DOCUMENTS") BY URBAN'S SPONSOR. ONLY ACCREDITED INVESTORS CAN INVEST. PAST PERFORMANCE IS NOT A GUARANTEE OF FUTURE RESULTS. INVESTMENTS IN SECURITIES ARE SPECULATIVE, INVOLVE A HIGH DEGREE OF RISK, AND ARE NOT SUITABLE FOR ALL INVESTORS. PROSPECTIVE INVESTORS SHOULD CONSULT THEIR OWN TAX AND LEGAL PROFESSIONALS PRIOR TO MAKING INVESTMENT DECISIONS.