Silicon Valley Office Market is Back, Hotter Than Ever!
by Angela S. Hwang, on May 11, 2021 2:34:48 PM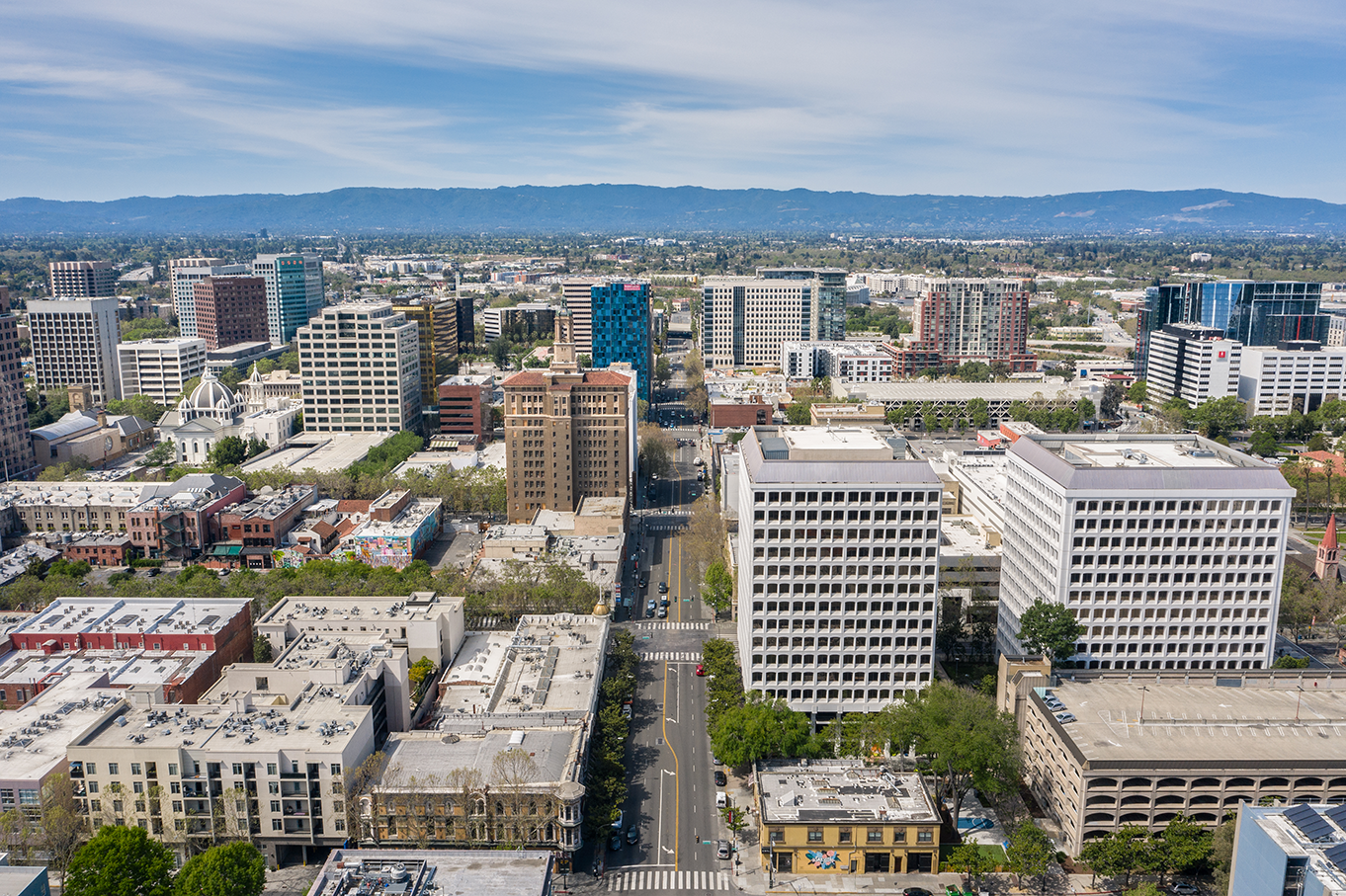 In case you haven't been reading the news, the Silicon Valley office market is hotter than ever!
Erik Hayden, our Founder, recently wrote for Forbes about taking a long view when it comes to commercial real estate, and these latest office market developments further prove his points.
Think the office is dead? Not so fast...
Did you know? Our very own Icon/Echo project will feature 300 units of multifamily apartments and 420,000 SF of office space. Contact us today to learn more!
Important Disclosures
The contents of this communication: (i) do not constitute an offer of securities or a solicitation of an offer to buy securities, (ii) offers can be made only by the confidential Private Placement Memorandum (the "PPM") which is available upon request, (iii) do not and cannot replace the PPM and is qualified in its entirety by the PPM, and (iv) may not be relied upon in making an investment decision related to any investment offering by an issuer, or any affiliate, or partner thereof ("Issuer").
All potential investors must read the PPM and no person may invest without acknowledging receipt and complete review of the PPM.
With respect to any "targeted" goals and performance levels outlined herein, these do not constitute a promise of performance, nor is there any assurance that the investment objectives of any program will be attained. All investments carry the risk of loss of some or all of the principal invested. These "targeted" factors are based upon reasonable assumptions more fully outlined in the Offering Documents/ PPM for the respective offering.
Consult the PPM for investment conditions, risk factors, minimum requirements, fees and expenses and other pertinent information with respect to any investment.
These investment opportunities have not been registered under the Securities Act of 1933 and are being offered pursuant to an exemption therefrom and from applicable state securities laws.
All offerings are intended only for accredited investors unless otherwise specified. Past performance is no guarantee of future results.
All information is subject to change.
You should always consult a tax professional prior to investing.
Investment offerings and investment decisions may only be made on the basis of a confidential private placement memorandum issued by Issuer, or one of its partner/issuers. Issuer does not warrant the accuracy or completeness of the information contained herein. Thank you for your cooperation.
Securities offered through Emerson Equity LLC Member: FINRA/SIPC. Only available in states where Emerson Equity LLC is registered. Emerson Equity LLC is not affiliated with Urban Catalyst or any other entities identified in this communication.

Real Estate Risk Disclosure:

● There is no guarantee that any strategy will be successful or achieve investment objectives including, among other things, profits, distributions, tax benefits, exit strategy, etc.;
● Potential for property value loss – All real estate investments have the potential to lose value during the life of the investments;
● Change of tax status – The income stream and depreciation schedule for any investment property may affect the property owner's income bracket and/or tax status. An unfavorable tax ruling may cancel deferral of capital gains and result in immediate tax liabilities;
● Potential for foreclosure – All financed real estate investments have potential for foreclosure;
● Illiquidity – These assets are commonly offered through private placement offerings and are illiquid securities. There is no secondary market for these investments.
● Reduction or Elimination of Monthly Cash Flow Distributions – Like any investment in real estate, if a property unexpectedly loses tenants or sustains substantial damage, there is potential for suspension of cash flow distributions;
● Impact of fees/expenses – Costs associated with the transaction may impact investors' returns and may outweigh the tax benefits
● Stated tax benefits – Any stated tax benefits are not guaranteed and are subject to changes in the tax code. Speak to your tax professional prior to investing.


THIS MATERIAL IS NEITHER AN OFFER TO SELL NOR A SOLICITATION OF AN OFFER TO BUY SECURITIES. THE OFFERING AND SALE OF INTERESTS IN URBAN CATALYST OPPORTUNITY FUND I LLC ("URBAN") IS BEING MADE ONLY BY DELIVERY OF URBAN'S PRIVATE PLACEMENT MEMORANDUM ("PPM"), CERTAIN ORGANIZATIONAL DOCUMENTS, SUBSCRIPTION AGREEMENT AND CERTAIN OTHER INFORMATION TO BE MADE AVAILABLE TO INVESTORS ("OPERATIVE DOCUMENTS") BY URBAN'S SPONSOR. ONLY ACCREDITED INVESTORS CAN INVEST. PAST PERFORMANCE IS NOT A GUARANTEE OF FUTURE RESULTS. INVESTMENTS IN SECURITIES ARE SPECULATIVE, INVOLVE A HIGH DEGREE OF RISK, AND ARE NOT SUITABLE FOR ALL INVESTORS. PROSPECTIVE INVESTORS SHOULD CONSULT THEIR OWN TAX AND LEGAL PROFESSIONALS PRIOR TO MAKING INVESTMENT DECISIONS.