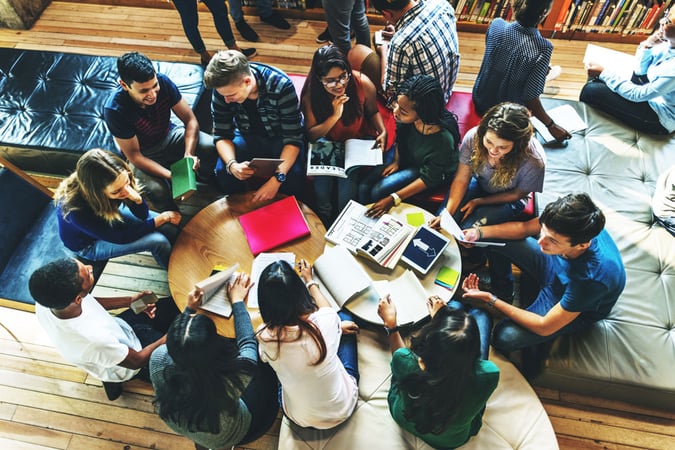 Last month at their annual Structures Awards, The Silicon Valley Business Journal awarded the best Market-Rate Residential Project to the Grad of San Jose. Originally known as The Graduate, this 260-unit, 1,039-bed, off-campus housing project located on a 1.5-acre site within one block of San Jose State University (SJSU), will house more than one thousand new urban residents in a single 19-story, L-shaped building with student-oriented amenities. Urban Catalyst partner Joshua Burroughs was the driving force behind the development of this incredible asset.
According to Burroughs, "One of our greatest assets downtown is San Jose State University. Not every city has an urban university and it has been amazing watching it transition from a commuter school into an integrated downtown university over the past 30 years." Josh assembled several land parcels to develop The Grad project. This larger footprint created a project with an efficient and affordable design—an asset with location and amenities that allow students at SJSU to live downtown instead of commuting. With 35,000 students, SJSU has a constant need for student housing. Adding estimated to be roughly 6,000 student housing beds in the heart of the SoFA district and close to campus will enable SJSU to continue to connect with downtown.
"The key to Josh's success is his unique ability to create successful projects that fill a need in the community. With The Grad, he was able to meet the demand for housing by SJSU students while at the same time producing a project that banks were willing to provide financing for," says Urban Catalyst Founder Erik Hayden. "At Urban Catalyst, Josh utilizes this same skillset to bring-to-life amazing projects that move the fund in a direction of fulfilling its goals and benefitting the downtown San Jose community."
Burroughs has been instrumental in our success of acquiring the seven projects in our portfolio. His relationships with property owners is what enables us to acquire projects at a price that works and provides the most return for our investors. A San Jose resident his entire life, Burroughs has relationships within the community that make it so he is able to find project types that not only fill a need in the community but also help fill investment objectives of the fund. Burroughs has recognized the need for affordable student housing in downtown San Jose, and at Urban Catalyst we plan on announcing our student housing project in the near future.
To learn more about investing with Urban Catalyst and working with Burroughs and our best in class development team, click here.