How High Can You Go… Creating a Synergy for Downtown Development
by Morgan Bernardis, on Oct 3, 2019 12:15:05 PM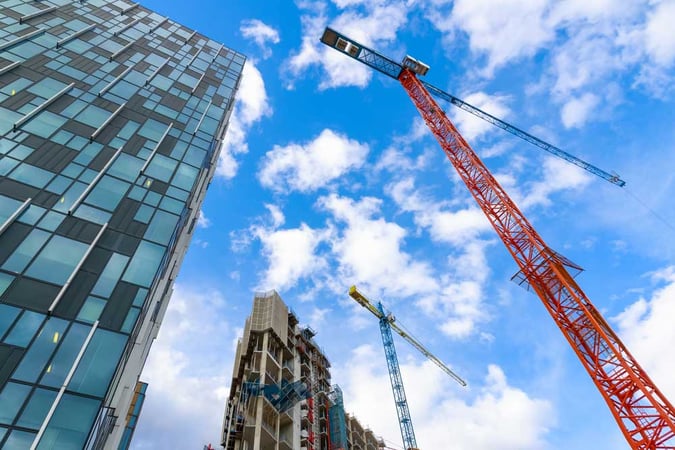 Recently the City of San Jose City Council voted unanimously to raise building height limits in parts of downtown as a key step toward creating a more vibrant urban core. After years of debate, buildings are now allowed up to 35 feet taller in the downtown core and up to 150 feet higher around Diridon Station and SAP Center, bringing the maximum close to 300 feet in the Diridon station area.
With this change San Jose has the ability to add an additional 9.5 million square feet of commercial and residential development space in downtown San Jose, this legislation marks a major change for the city's core by stimulating the economy and drawing a new look for the city skyline. This will attract development in San Jose creating higher rise buildings that allow for more people to live and work in downtown, which is critical to activate and revitalize the downtown core. A study commissioned by the city calculated this change will create jobs for 4,800 new people and increase land values.
An essential piece to our vision of a transformed downtown, the ability to go higher means Urban Catalyst has access to new real estate and building design options. When we look to acquire properties in the downtown area, we specifically look at sites that have more height allowance so that we can build projects with additional space that create more revenue for our investors.
While there is some benefit to the downtown core being able to go up to 35 feet taller, the biggest benefit is in the Diridon station area. That's where Google recently acquired 400 million dollars worth of property and plan on building 8 million square feet of office and 5,000 residential units. We currently have seven projects in our portfolio and three projects are in the Diridon station area and are able to take advantage of this massive new development project. We're also strategically looking to acquire an additional three projects, and we are heavily looking into the Diridon station area where we can build something as tall as 300 feet.
These new height limits will also contribute to making the city a denser place, one that's more livable and enables new engagement and activity in the downtown area. Our 10 projects all within walking distance of each other will bring character and depth to our skyline, giving San Jose a more unique sense of place as we work to transform the downtown core into something exceptional for the community.
Our ability to acquire properties and create a dynamic cityscape has improved due to this increase and will help us lead to the goals and objectives of the fund. If you would like to learn more about how to invest with Urban Catalyst, click here.