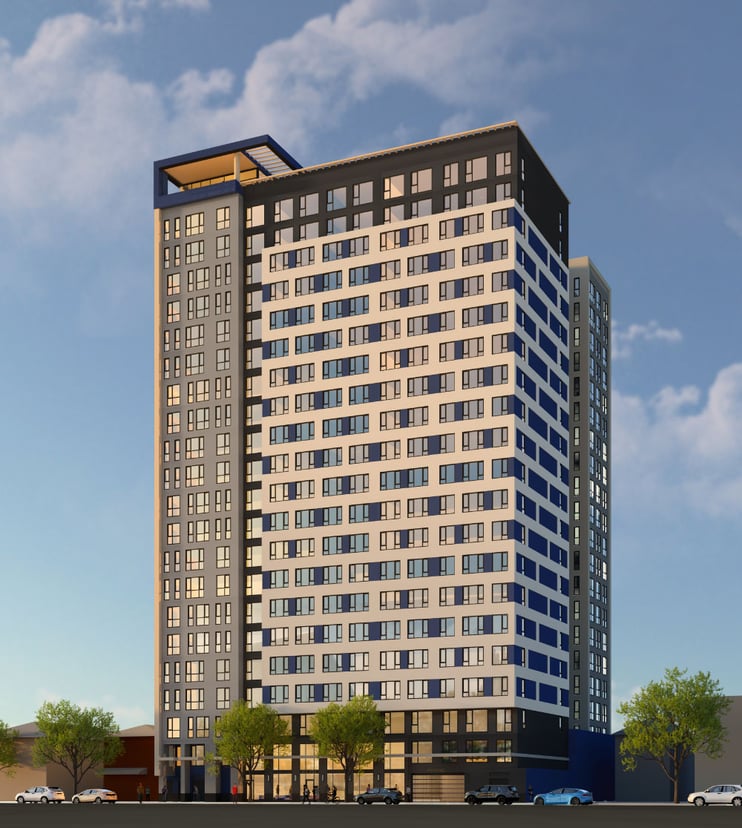 We are excited to announce we have closed on a property at 475 S. 4th Street in downtown San Jose. The property, dubbed The Mark, will be the future home of a student housing project. Once completed, the 240,000 square foot building will include 220+ multi-family apartment units with targeted amenities for students.
With student housing in high demand, this project will provide much needed high-density housing for the San Jose State University community. And, although programming is in its initial stages, we anticipate student and educational work-space amenities will be available on each floor, along with outdoor recreation spaces for tenants as well.
"We believe SJSU is one of the best strategic assets in our downtown core and our region - and just like every major university, quality housing options are critical to long term viability," said Erik Hayden, Urban Catalyst Founder. "We look forward to moving a student focused project forward steps from campus."
Construction is projected to be completed in Fall 2023.
Want to learn more about investing in San Jose Opportunity Zones? Contact Us today.