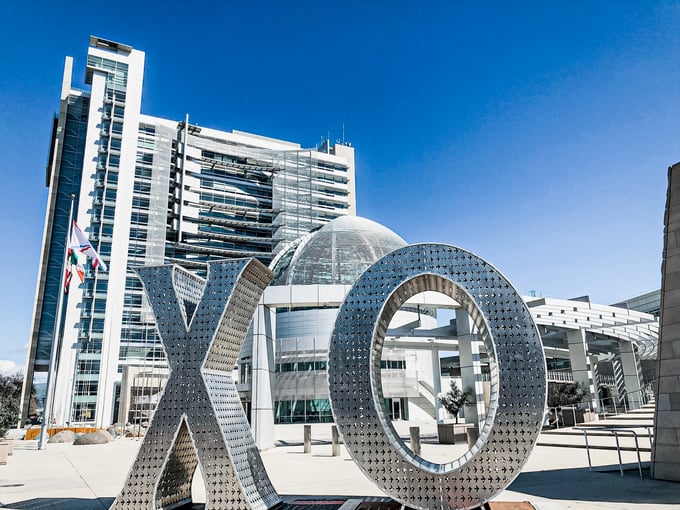 Last year San Jose was ranked second in world's fastest growing cities by Brookings, in terms of fastest-growing economy. According to the report, San Jose experienced remarkable job creation and income growth. San Jose also outperformed national averages and nearly all other metro areas on productivity and median wage growth over the past five years. And it seems like that is only the tip of the iceberg.
If you've been downtown lately, you can't miss the signs of development. The 10th largest city in the US, San Jose is poised for rapid growth. In fact, according to the Locus National Opportunity Zones Ranking Report, San Jose is a leading choice in Top Opportunity Zones Markets for Office Asking Rents, Retail Asking Rent, Multifamily Asking Rents, and Across All Product Types. With Google, Adobe, and San Jose State University keeping demand high, San Jose is quickly becoming the place to be.
According to Bisnow, property sales in downtown San Jose exceeded $1.4 billion in the 12 months ended in September 2018, three times the previous 12 months. And according to recent CoStar analytics, market cost per square foot in San Jose has risen 12.4% to a whopping $614 per square foot. With more than 30 development projects in the pipeline totaling more than 23 million square feet of potential new office space, 7,600 new residential units and more than 650 new hotel rooms, according to a recent tally of proposed projects in the commercial core by the Business Journal, San Jose will soon be adding 8.6 million square feet of development in and around the downtown core.
But the most critical element to all of this expansion is the people. With the projected creation of thousands of new local jobs and businesses, it is forecasted that all of this expansion will bring more than 50k additional people to the downtown San Jose core. All of the additional people will create a new sense of place where local retail and restaurants thrive. Ultimately improving the quality of life ecosystem that downtown San Jose has lacked for so many years. At this pace, it's clear to see that San Jose may be a smart investment, provided the investment objectives of the fund are in alignment with investors' goals.
Want to learn more about investing in San Jose Opportunity Zones? Contact Us today.