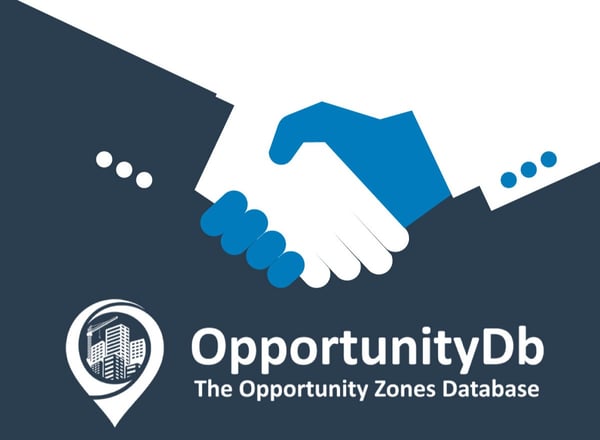 This year, Urban Catalyst kicked off a new partnership with OpportunityDb for a series of value-added content to investors.
We want to thank OpportunityDb Founder Jimmy Atkinson for giving us a platform to have meaningful conversations and share insights on the Opportunity Zone program. We've been fans of Jimmy's OpportunityDb podcasts for a long time so needless to say, we couldn't be more excited.
In case you missed them, here's a roundup of our podcast, webinar and OZ Pitch Day presentation for your convenience:
Opportunity Zone Funds as 1031 Exchange Alternatives: Listen to Urban Catalyst Founder Erik Hayden on the OpportunityDb Podcast where he shared his insights on what's been going on with 1031 exchanges this year, and how Opportunity Zone Funds can provide a solution to real estate investors struggling to complete their 1031s.



Opportunity Zone Investing in Silicon Valley

: In this webinar, Erik sat down with Jimmy to discuss Opportunity Zone tax benefits, why Urban Catalyst is determined to revitalize downtown San Jose, and gave a closer look at our seven projects and more. Watch the full recording!


OpportunityDb's OZ Pitch Day: Erik was invited to present at the first-ever OZ Pitch Day! You can watch his presentation to find out more about Urban Catalyst, our projects in Silicon Valley and why now is a great time to invest in our Opportunity Zone Fund before December 30.
We are excited to continue our collaboration with OpportunityDb in the new year!
A reminder that our Fund closes on December 30th so don't wait and get in touch with us today to learn more.
The statements, views, and opinions expressed herein are those of the individuals making the statements and do not necessarily reflect the official policy or position of Urban Catalyst Manager LLC or any investment sponsored by Urban Catalyst LLC and are provided for informational purposes only and are not intended to be, nor should be construed or used as financial, legal, tax or investment advice, nor should this information be used or considered as an offer to sell or a solicitation of any offer to buy any interest in Urban Catalyst Opportunity Fund I LLC (the "Fund"), an investment sponsored by Urban Catalyst LLC (the "Sponsor").
THIS MATERIAL IS NEITHER AN OFFER TO SELL NOR A SOLICITATION OF AN OFFER TO BUY SECURITIES. THE OFFERING AND SALE OF INTERESTS IN URBAN CATALYST OPPORTUNITY FUND I LLC ("URBAN") IS BEING MADE ONLY BY DELIVERY OF URBAN'S PRIVATE PLACEMENT MEMORANDUM ("PPM"), CERTAIN ORGANIZATIONAL DOCUMENTS, SUBSCRIPTION AGREEMENT AND CERTAIN OTHER INFORMATION TO BE MADE AVAILABLE TO INVESTORS ("OPERATIVE DOCUMENTS") BY URBAN'S SPONSOR. ONLY ACCREDITED INVESTORS CAN INVEST. PAST PERFORMANCE IS NOT A GUARANTEE OF FUTURE RESULTS. INVESTMENTS IN SECURITIES ARE SPECULATIVE, INVOLVE A HIGH DEGREE OF RISK, AND ARE NOT SUITABLE FOR ALL INVESTORS. PROSPECTIVE INVESTORS SHOULD CONSULT THEIR OWN TAX AND LEGAL PROFESSIONALS PRIOR TO MAKING INVESTMENT DECISIONS.