We continue our Investor Spotlight series, where we interview Urban Catalyst investors who share their experience and insights into why they decided to invest in our Opportunity Zone Fund.
We recently had a conversation with Todd S. – who works at Zoom and is a first-time real estate investor.
Read on to find out more about Todd's journey with the Urban Catalyst team.
Q: What made you look into investing in an Opportunity Zone Fund? How did you come to know about OZ investing?
A: Candidly, I sold too much stock too fast. Doing so forced me into a position of needing to find some tax-advantaged financial vehicles, which led me to look into the Opportunity Zone space.
Q: What was your capital gains event? How did the tax benefits of Opportunity Zone investments work to your advantage?
A: The sale of stock. Being able to defer the taxes on my capital gains event, and reducing it by 10%, has been a great advantage.
Q: What influenced your decision to invest with Urban Catalyst?
A: The largest amount of my capital gains went to the Urban Catalyst Opportunity Zone Fund for several reasons. The fact that Urban Catalyst is local to San Jose and California itself was very appealing to me. Additionally, I had a referral from a good friend of mine who's also a current Urban Catalyst investor. Finally, your diverse portfolio of projects played a big role in my final decision to invest.
Q: What excites you most about your investment in Urban Catalyst?
A: I'm looking forward to seeing all of the projects come together, and of course receiving the return on my investment in a few years. All that to say, I'm very excited about the revitalization of downtown San Jose!
Q: Had you invested in real estate or commercial real estate before?
A: It's my first time investing in commercial real estate. This has been a great learning experience; I'm glad to have so much support from the Urban Catalyst partnership team along the way.
Q: What would you say are the benefits of diversifying into real estate?
A: It's nice to have your money go somewhere to make a difference, and be administered and utilized well through a very professional organization. As I have mentioned, I didn't have a lot of investing experience, so it was nice to have the help and confidence of the Urban Catalyst team as I started my real estate investing journey.
Q: How would you describe your overall experience with Urban Catalyst?
A: Your team has provided me with a ton of informative material along the way. It's been a huge help, especially since I didn't have any knowledge on this domain. I have felt well-equipped and very cared for by Urban Catalyst.
We appreciate Todd S. for taking the time to speak with us and to share his experience.
Interested in learning more? Contact us today.
The statements, views, and opinions expressed herein are those of the individuals making the statements and do not necessarily reflect the official policy or position of Urban Catalyst Manager LLC or any investment sponsored by Urban Catalyst LLC and are provided for informational purposes only and are not intended to be, nor should be construed or used as financial, legal, tax or investment advice, nor should this information be used or considered as an offer to sell or a solicitation of any offer to buy any interest in Urban Catalyst Opportunity Fund I LLC (the "Fund"), an investment sponsored by Urban Catalyst LLC (the "Sponsor").
THIS MATERIAL IS NEITHER AN OFFER TO SELL NOR A SOLICITATION OF AN OFFER TO BUY SECURITIES. THE OFFERING AND SALE OF INTERESTS IN URBAN CATALYST OPPORTUNITY FUND I LLC ("URBAN") IS BEING MADE ONLY BY DELIVERY OF URBAN'S PRIVATE PLACEMENT MEMORANDUM ("PPM"), CERTAIN ORGANIZATIONAL DOCUMENTS, SUBSCRIPTION AGREEMENT AND CERTAIN OTHER INFORMATION TO BE MADE AVAILABLE TO INVESTORS ("OPERATIVE DOCUMENTS") BY URBAN'S SPONSOR. ONLY ACCREDITED INVESTORS CAN INVEST. PAST PERFORMANCE IS NOT A GUARANTEE OF FUTURE RESULTS. INVESTMENTS IN SECURITIES ARE SPECULATIVE, INVOLVE A HIGH DEGREE OF RISK, AND ARE NOT SUITABLE FOR ALL INVESTORS. PROSPECTIVE INVESTORS SHOULD CONSULT THEIR OWN TAX AND LEGAL PROFESSIONALS PRIOR TO MAKING INVESTMENT DECISIONS.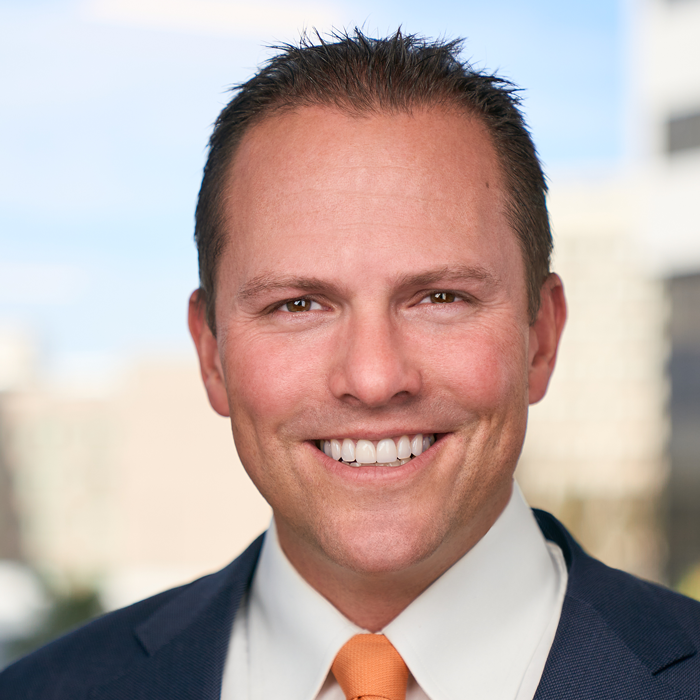 Erik Hayden
Responsible for developing more than $3.5 billion in real estate projects, including over 2,300 residential units in the California Bay Area, Mr. Hayden has experience in acquisition, contract negotiation, due diligence, risk assessment, financing, construction, and disposition of multifamily, single family and large mixed-use and master planned developments. He maintains relationships with a broad network of property owners, enabling him to identify and acquire prime investments. Mr. Hayden also has expertise in navigating projects through the entitlement process by working with elected officials, community groups, and political organizations to gain support and get projects approved.