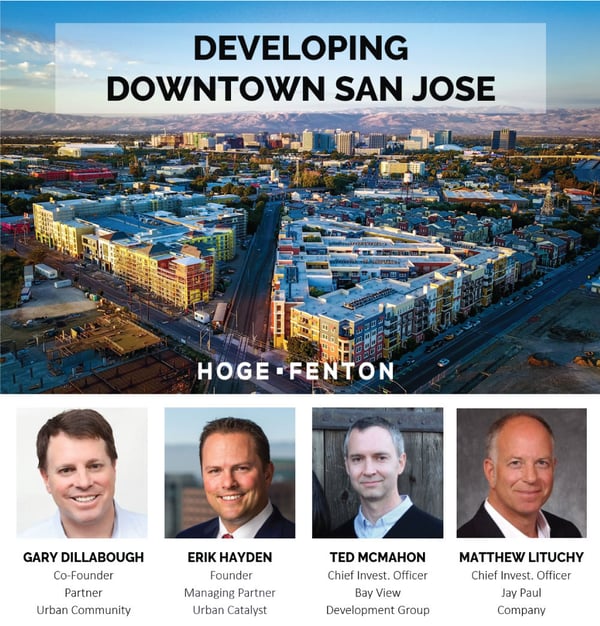 Register for the upcoming webinar "Developing Downtown San Jose" hosted by Hoge Fenton.
I'll be featured on a panel alongside Gary Dillabough (Urban Community), Ted McMahon (Bayview Properties), Matthew Lituchy (Jay Paul Company). Together, we represent more than half of all developments happening in downtown San Jose.
We will be discussing:
Current state of development in downtown San Jose

What the rent and vacancy rates look like currently
Long-term impact of the pandemic on ongoing and future development projects in downtown
Don't miss this opportunity to hear from top developers in San Jose!