Originally posted on Tognoli Insights by Tom Tognoli.
I have spent the last 4 months digging into everything Real Estate, Silicon Valley and Northern California. There is so much great stuff happening here and so many opportunities it can be paralyzing to know what to do. That said, of all the stuff I have been digging into and doing, the benefits for investing in Opportunity Zones is on my front burner because some of the benefits expire at the end of the year. I have written about them before and have had a lot of people ask me about how they can leverage Opportunity Zones in their portfolio. Well here you go...
There are Opportunity Zone funds across the country and many of them are being offered through the big financial institutions. I like financial institutions in the right situation, but what I don't like is their properties aren't here where I know the market. That led me to Urban Catalyst in downtown San Jose. An Opportunity Zone fund founded by local people, building in downtown San Jose...the HUB and future of Silicon Valley.
Validating all of this is Google, which just released plans to build their largest campus on earth in downtown San Jose. I believe that many other tech companies and startups will follow suit. San Jose already has the infrastructure in place to facilitate this tech migration, with great freeways, a 35,000 student urban campus (San Jose State – future job force), SAP Arena, Avaya Stadium, the Convention Center, Mineta International Airport, BART coming to town, and multiple destinations like The Tech, SJ Museum of Art, San Pedro Square Market and the California Theatre.
Do you have assets/investments you would like to sell and diversify but don't because of the significant capital gains tax you will owe on the sale?
Do you want to own more Silicon Valley Real Estate... specifically downtown San Jose?
Are you looking for a potentially tax incentivized way to invest in a fund that develops underserved economies?
Are you looking for an alternative for a 1031 Exchange?
About Tom: Tom Tognoli has be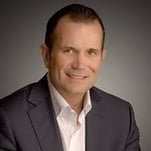 en one of the most influential leaders in Bay Area real estate for over 30 years. He is an entrepreneur, developer, and investor in Silicon Valley. In 2002 Tom and his partners started Intero. This was a bold move, as it was during the dot-com-bust and the real estate market was a mess, however Tom saw this downturn as an opportunity. Intero began to flourish and eat up market share becoming a house-hold name in Silicon Valley real estate.
Tom started publishing his Monday Morning Mojo around 2007. Monday Morning Mojo gave Tom a chance to lead by example, inspiring his team at work and everyone around him to succeed. Monday Morning Mojo grew to 20,000 subscribers, Tom's true calling as a leader and motivator was born.
In 2014, Intero's dominance in the Silicon Valley real estate market earned the attention of Warren Buffet's Berkshire Hathaway. Intero was acquired by HomeServices of America, Inc., a Berkshire Hathaway affiliate. Tom was tapped to be the CEO of Intero, and he continued to and lead by example through his exit from Intero in 2019.
Want to learn more about investing in San Jose Opportunity Zones? Contact Us today.
*Consult with your attorney and note tax regulations are subject to change