Urban Catalyst partners with Urban Community on its first Opportunity Zone site in downtown San Jose
by Valarie Klopping, on Apr 17, 2019 11:51:33 AM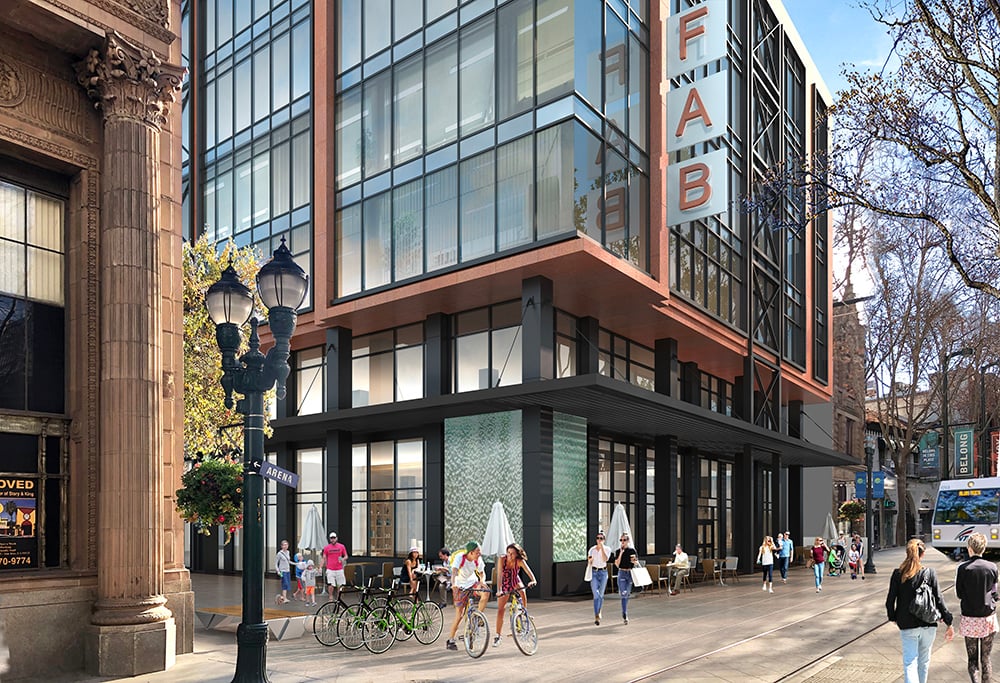 In an interview with Janice Bitters of the Silicon Valley Business Journal, Urban Catalyst President Erik Hayden talked about his vision for the company's first Opportunity Zone project. Having already submitted preliminary plans to city planners, Urban Catalyst is looking to revamp or fully redevelop three contiguous parcels in downtown San Jose into a mixed-use project with 11,000-square feet of ground-level retail space below 65,000-square feet of office space. Recently-released renderings display the complete vision and Erik hopes they will get people excited about the project. If approved, the project would include floor plates spanning up to 13,500 square feet and possibly include a fountain and new signage in coordination with a retail-lined pedestrian walkway.
This new redevelopment, which Urban Catalyst is calling the Fountain Alley Building, could potentially be under construction by April 2021, after a lease for the property expires. The parcels involved in the plan include a 30-spot parking lot, the Lido Building at 30 S. First St. and the adjacent historic building otherwise known as the 1889 building. Urban Catalyst is partnering with Gary Dillabough of Urban Community on the parking lot and Lido Building property. Urban Community is currently renovating the historic Bank of Italy building next door to the property. Urban Catalyst is in discussions with the owners of the 1889 building which is currently owned by an LLC associated with San Jose-based developer SWENSON and Marianne Bacigalupi.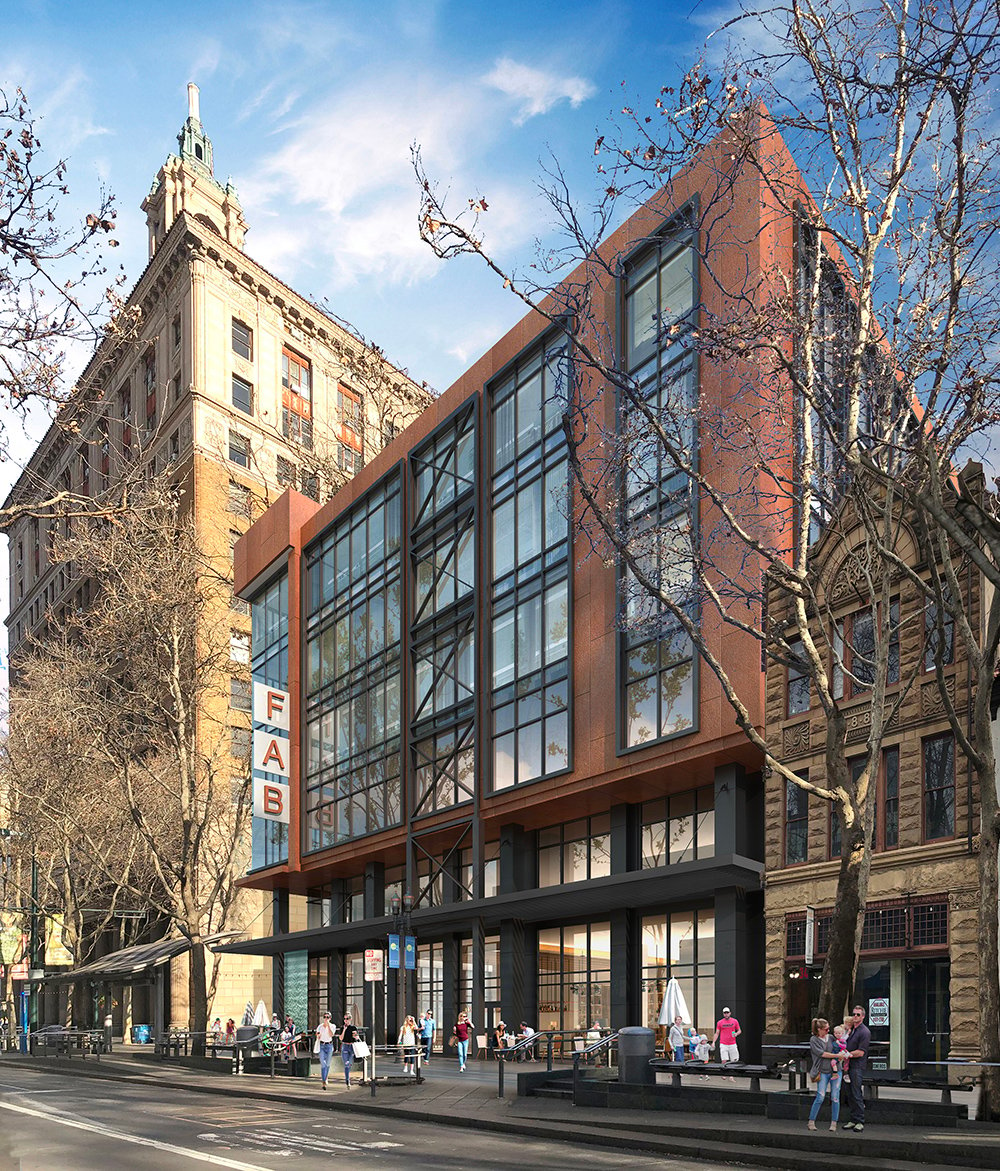 With six active projects in downtown San Jose, Erik is keeping a tight lid on the details of potential upcoming acquisitions but will say Urban Catalyst plans to work on a variety of real estate developments including office, student housing, memory care living, and hotel projects.
Want to learn more about investing in San Jose Opportunity Zones? Contact Us today.