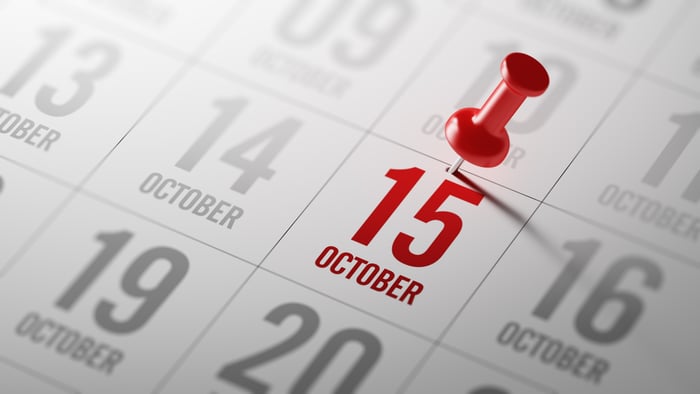 If you've been thinking about investing in an Opportunity Zone, you have just over a week to do so. Why is the October 15th tax extension deadline important? Because if you had a capital gains event between Oct. 4 and Dec. 31, 2019, this is your last chance to invest before you file your extended tax returns.
To qualify, you must have had one of the below capital gains events occur:
The sale of stock
The sale of real estate
The sale of a business
Nobody wants to file an amended tax return.
Take advantage of this "once-in-a-lifetime" tax deferral program by investing your capital gains from last year to potentially avoid paying capital gains taxes without filing an amended return.
Let us remind you why now is the time to invest in an OZ fund:
If you invest in time to include the investment in your late-filed 2019 tax return, you may be eligible to defer the taxes on the gain invested.
Even though you are eligible to invest your 2019 capital gains into an OZ fund through Dec. 31, 2020, you can avoid the hassle, time, and cost of filing an amended return after Oct. 15, 2020 by including the investment in your 2019 tax return.
You may qualify to pay less by investing in an OZ fund since taxes can be deferred. Investing tax-deferred dollars allows that money to keep working for you.
Urban Catalyst has a portfolio of seven projects including residential, office, hotel, and retail developments in the heart of Silicon Valley to choose from.
Contact us to learn how you can deploy capital in our OZ Fund to potentially pay less taxes.
The statements, views, and opinions expressed herein are those of the individuals making the statements and do not necessarily reflect the official policy or position of Urban Catalyst Manager LLC or any investment sponsored by Urban Catalyst LLC and are provided for informational purposes only and are not intended to be, nor should be construed or used as financial, legal, tax or investment advice, nor should this information be used or considered as an offer to sell or a solicitation of any offer to buy any interest in Urban Catalyst Opportunity Fund I LLC (the "Fund"), an investment sponsored by Urban Catalyst LLC (the "Sponsor").
THIS MATERIAL IS NEITHER AN OFFER TO SELL NOR A SOLICITATION OF AN OFFER TO BUY SECURITIES. THE OFFERING AND SALE OF INTERESTS IN URBAN CATALYST OPPORTUNITY FUND I LLC ("URBAN") IS BEING MADE ONLY BY DELIVERY OF URBAN'S PRIVATE PLACEMENT MEMORANDUM ("PPM"), CERTAIN ORGANIZATIONAL DOCUMENTS, SUBSCRIPTION AGREEMENT AND CERTAIN OTHER INFORMATION TO BE MADE AVAILABLE TO INVESTORS ("OPERATIVE DOCUMENTS") BY URBAN'S SPONSOR. ONLY ACCREDITED INVESTORS CAN INVEST. PAST PERFORMANCE IS NOT A GUARANTEE OF FUTURE RESULTS. INVESTMENTS IN SECURITIES ARE SPECULATIVE, INVOLVE A HIGH DEGREE OF RISK, AND ARE NOT SUITABLE FOR ALL INVESTORS. PROSPECTIVE INVESTORS SHOULD CONSULT THEIR OWN TAX AND LEGAL PROFESSIONALS PRIOR TO MAKING INVESTMENT DECISIONS.