Big facelift planned for downtown San Jose Lido night club site
by Valarie Klopping, on May 9, 2019 10:33:38 AM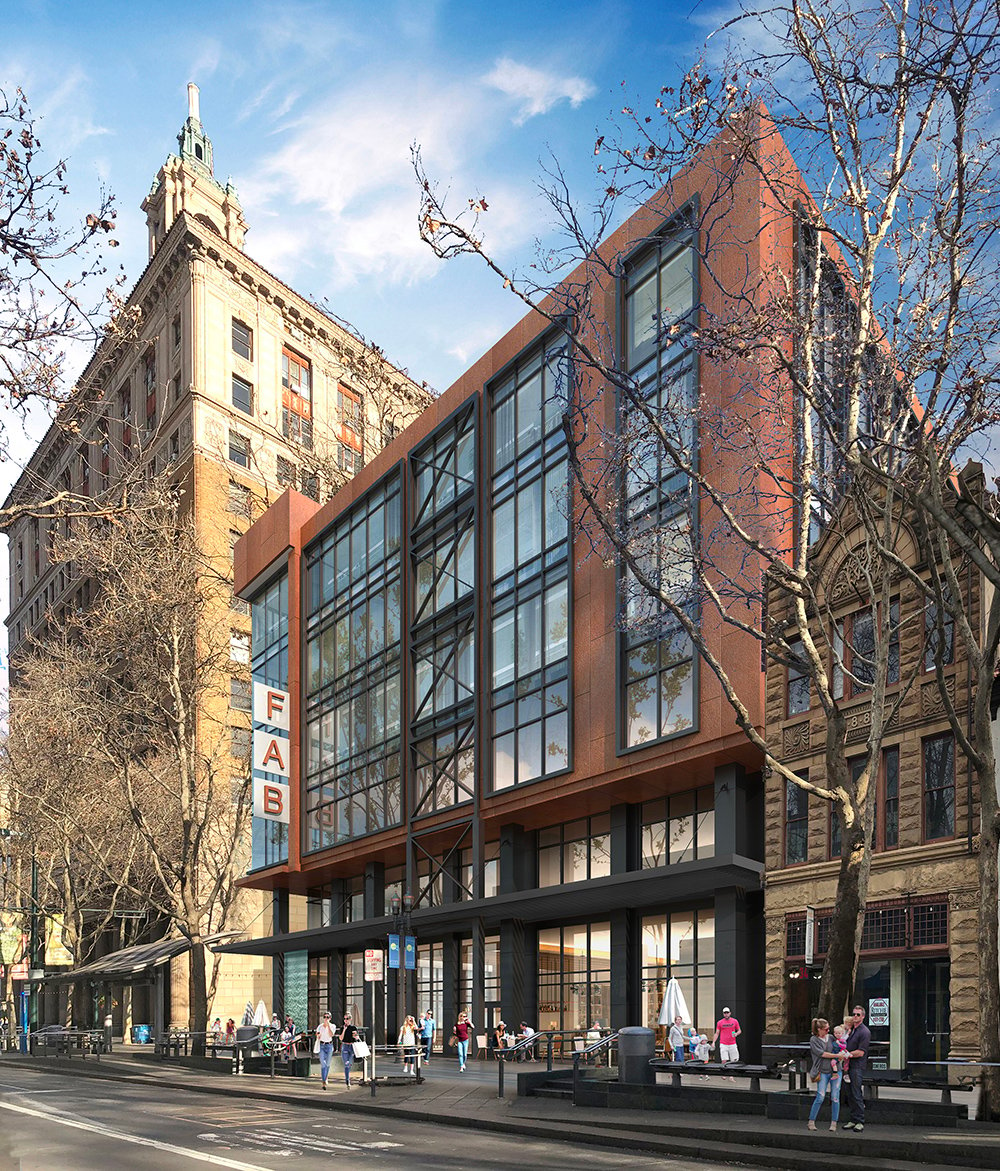 In a recent article by George Avalos of the San Jose Mercury News, he discussed the site of the former Lido night club in downtown San Jose being headed for a major facelift that would preserve the property's key historic elements while also adding offices, retail, a restaurant, and a new fountain. The Fountain Alley Building, a working title for the project, is next to another historic building, the Bank of Italy office tower, which is already under wide-ranging renovation and revival.
The 36 S. First St. structure is officially known as the Knox Goodrich Building and was constructed in 1889. The current six-story development has emerged as a joint effort by Urban Catalyst, led by developer Erik Hayden, and Urban Community, led by developer Gary Dillabough. Working together to preserve the historic value of the property while upgrading it to become the primary lobby entrance for the new office building, the developers say "special care will be given to maintain the entire 1889 building and the historic façade while renovating the entry lobby." The goal being activation and revitalization of the entire block.
Spurred by recent opportunity zone legislation affecting the are, tech titans Google and Adobe are among the growing number of developers and investors becoming intrigued by downtown San Jose. With a Google proposal for a transit-oriented community of office buildings, homes, shops and restaurants near Diridon train station in the works, Adobe has also started on plans to dramatically expand its downtown San Jose headquarters campus by building a fourth office tower. It appears downtown San Jose is poised to take the next leap forward.
Want to learn more about investing in San Jose Opportunity Zones? Contact Us today.