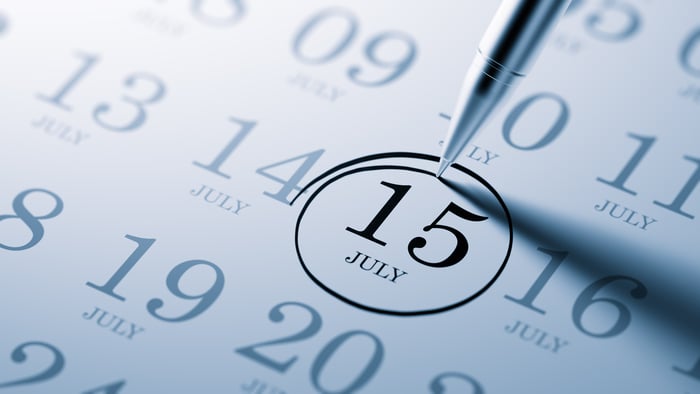 If you experienced a capital gains event such as selling stock, real estate, or business in 2019, July 15, 2020, is an important deadline to either reinvest the proceeds or face capital gains taxes.

Here's why it matters:
Taxpayers who owe money to the IRS on their 2019 returns will need to cut a check to the government on July 15, 2020, when they file those returns.

If your capital gains event occurred between October 4, 2019, and December 31, 2019, and you don't identify an Opportunity Zone fund to invest in by the time you file your return, you will need to pay your taxes on that gain.

Once you pay your taxes, that money is gone and, depending on your financial situation, you may no longer have the ability to invest into an Opportunity Zone Fund at all.

And even if you do have the money to invest, then you will need to file an amended return requesting a refund from the IRS, which may take some time.

That means, if you are looking to invest 2019 gains in an Opportunity Zone Fund and do not do so before filing your taxes on July 15th, you may find yourself inadvertently missing out on the program that year.
Simply put, you may end up paying taxes on your capital gains.
Of course, every investor should consult his or her own legal, business, and tax professionals before making any investment decisions. But, taxpayers with 2019 gains that are seriously considering making an investment into an Opportunity Zone Fund should know the potential problems with delaying their investment beyond the date of their 2019 tax filing.
Accordingly, for those accredited investors looking to invest their eligible 2019 gains in the Urban Catalyst Opportunity Zone Fund, now would be a good time to seriously consider doing it. And, we encourage you not to miss out on the opportunity to be part of our exciting residential, office, hotel, and retail development projects in Silicon Valley.

Sean Raft is Urban Catalyst's Chief Administrative Officer and Partner. He was recently admitted as a member of The Opportunity Zones Working Group, which advises the U.S. Department of the Treasury, Internal Revenue Service, the Community Development Financial Institutions (CDFI) Fund, members of Congress and other federal and state agencies on best practices and practical applications for the Opportunity Zone Program.
IMPORTANT DISCLAIMER:
The information contained in this blog is provided for informational purposes only and is not intended to be, nor should it be construed or used as financial, legal, tax or investment advice, nor should this information be used or considered as an offer to sell or a solicitation of any offer to buy any interest in Urban Catalyst Opportunity Fund I LLC (the "Fund"), an investment sponsored by Urban Catalyst LLC (the "Sponsor"). The offer and sale of interests in the Fund is being made only by delivery of the Fund's private placement memorandum, certain organizational documents, subscription agreement, and certain other information to be made available to investors by the Sponsor (the "Operative Documents"). You may only invest in the Fund if you are an accredited investor as defined in Rule 501 of Regulation D. Investing in the Fund will involve significant risks, including possible loss of your entire investment. Prospective investors should make their own investigations and evaluations of the information contained in this blog and the other Operative Documents. Each prospective investor should consult its own attorneys, business advisors and tax advisors as to legal, business, tax and related matters concerning the information contained in this blog and the Operative Documents. This blog does not take into account the particular investment objectives or financial circumstances of any specific person who may receive it. An investment in the Fund is not suitable for all investors. No representation is made that the Fund will, or is likely to, achieve its objectives or that any investor will avoid incurring substantial losses. Past performance is no guarantee of future results.