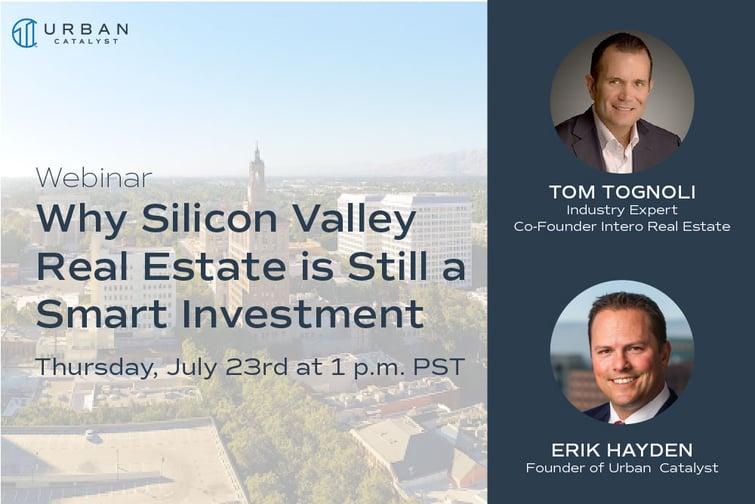 Register for our webinar with Tom Tognoli!
Date: Thursday, July 23rd
Time: 1 p.m. PST
Summary:

Tom co-founded Intero Real Estate, the largest real estate company in Silicon Valley, and one of the top real estate companies in the U.S. Tom will be joined by Erik Hayden, Founder of Urban Catalyst, to talk about what's happening with the real estate market and discuss:


Why Tom is a big believer in Silicon Valley Real Estate (he speaks from his experience of having been in the industry for more than 30 years and having seen "everything from earthquakes to the savings and loan crisis to the .com bust to September 11th to the great recession to our most recent challenges and more.")
Why real estate investors need to focus on the long term and overcome short-term anxiety and uncertainty
What will happen to commercial real estate, and why workers will go back to the office
...and more!
You don't want to miss this! We're giving you exclusive access to hear directly from the industry experts and ask any questions you have!